We caught up with Karen Bippert, one of our Destination Experience Managers here at Visit San Antonio to chat about her love for the Alamo City and what her favorite Saturday activities are.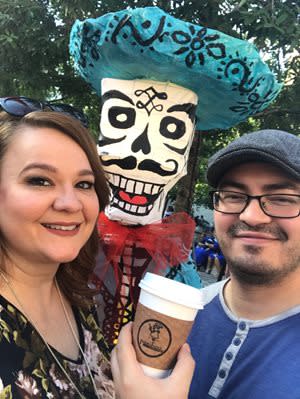 When did you move to San Antonio? Why did you move here?
KB: I moved to San Antonio 13 years ago from Somerset, a small town just south of San Antonio. San Antonio has always felt like a home away from home, and the tacos are a HUGE plus.
What do you love about working for Visit San Antonio?
KB: I have such a fun job! I have the opportunity to showcase our beautiful city to folks from out of town on a daily basis. My favorite thing is taking our Visit San Antonio clients to my favorite restaurants, attractions, hidden gems, and sharing all things SA.
What sets the San Antonio meeting experience apart from that of other destinations?
KB: We just get it. By we, I mean our partners at the Convention Center, hoteliers, restaurateurs, and museum and attraction staff members, all truly understand the importance of creating a great meeting experience for our guests. We want our attendees to return so we do our best to provide an unforgettable experience.
Now for a few speed round questions:
On the Rocks or Frozen? (Margaritas)
KB: Frozen.
"I had no idea San Antonio was home to…"
KB: Joan Crawford! She was born here in 1905.
You have a free Saturday, where will we find you?
KB: I try to start my Saturdays at the Pearl Farmer's Market. I begin the trip with breakfast at Bakery Lorraine, specifically one of their homemade pop pastries (their take on the PopTart). Then I like to pick up fresh veggies and a little pesto from Humble House Foods, which I will use to whip up dinner later. After, since I'm so close to downtown, I may hop over to Hemisfair, grab a scooter and take a trip to Blue Star, exploring the beautiful King William's historic homes along the way.
Want to find the next unique activity for your upcoming San Antonio meeting or just want to ask Karen what her favorite recipes to create using local goods? Email her.
Keep your eyes peeled to meet the rest of the Destination Experience team but in the meantime start exploring San Antonio: http://meetings.visitsanantonio.com/.