You already know that San Antonio is PACKED with adventure for every type of visitor this month. If you haven't read our "Guide to a fantastic March in the Alamo City," this is your sign.
Today, we're taking a deeper dive into what's coming to San Antonio later this Spring and in 2023. From thrilling new rides to magical experiences, here's our guide on everything new and upcoming in the Alamo City.
Magical Experiences
Imaginary Worlds at the San Antonio Botanical Garden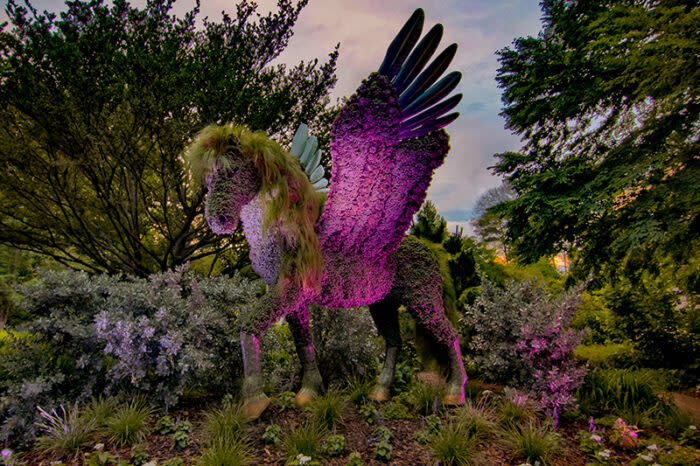 Only previously seen in Atlanta, giant living sculptures will make their debut in May at the San Antonio Botanical Garden. 
The whimsical sculptures are created by Mosaïcultures Internationales de Montréal. Guests will get to view 8 magnificent installations throughout the 38 acres of the garden. The sculptures will include a towering 20-foot Dragon near the Lucile Halsell Conservatory, a mermaid lounging, and a parading peacock in the Rose Garden. The magical works of art are made of steel forms covered in soil, and sphagnum moss, and planted with thousands of methodically groomed plants. The exhibit officially opens on May 6, 2023.
Hidden Wonders Tour at Natural Bridge Caverns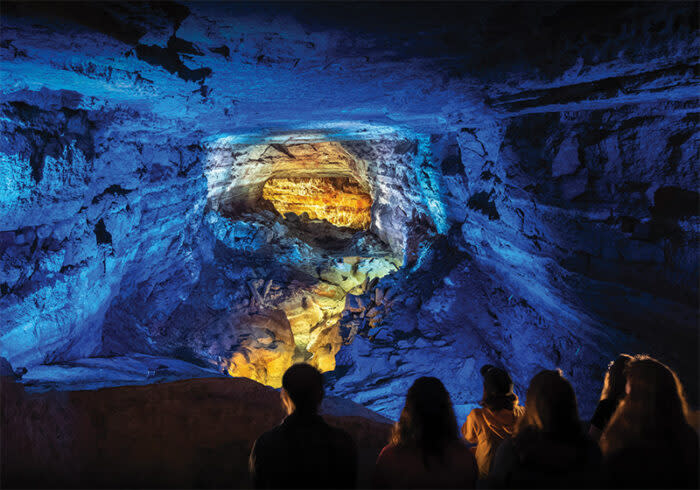 The Hidden Wonders Tour experience coming to Natural Bridge Caverns on May 12th will offer state-of-the-art lighting, a sound and light show, and expansion into never before toured areas of the Hidden Cavern. In addition to new lighting, guests can also expect a 1,100-foot-long expansion of the public passageways through the cave and will be able to tour through an area that was only previously accessible by cavers.
Dino Safari: A Walk Thru Adventure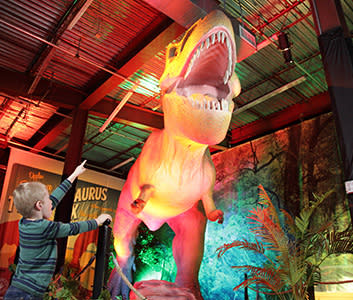 Located on the lower level of the Shops at Rivercenter, the experience showcases how dinosaurs evolved over time and offer hands-on challenges for visitors to solve, along with depictions of natural elements that often occurred during this time, such as earthquakes. The thrilling adventure features captivating virtual reality technology, spectacular installations, and interactive activities for children. The exhibit is now open and will be on display until September.
Los Trompos Experience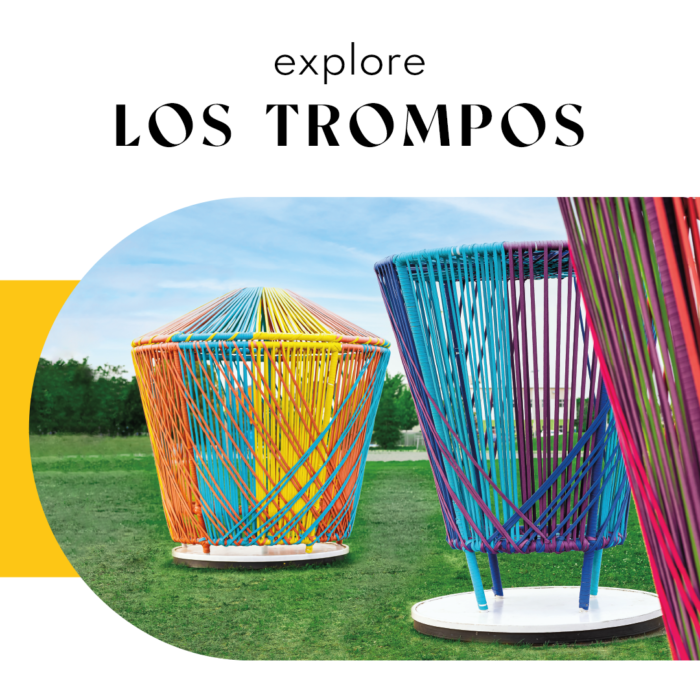 March 11-April 9, 2023, head over to The Shops at La Cantera for the Los Trompos Experience. Perfect for both kids and adults of all ages, Los Trompos are immersive art installations that double as spinning tops! Come spin, play, relax and more in these vibrant art pieces made with woven vibrant panels in the traditional style of Mexican artisans!
Thrilling New Additions
Catapult Falls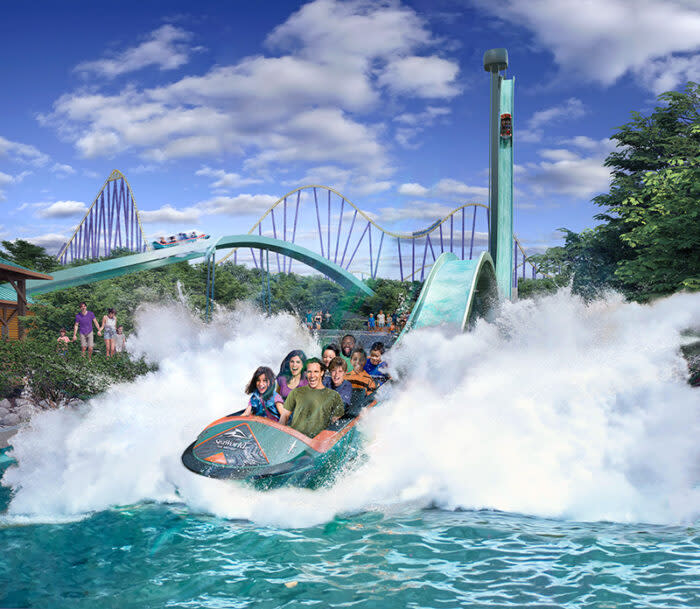 SeaWorld San Antonio is preparing to open the world's first launched flume coaster and the only vertical lift in North America this Summer. Catapult Falls, is a water expedition that will drop you over real-like waterfalls and into rapids, making it a thrilling adventure for the entire family.
KID FLASH™ Cosmic Coaster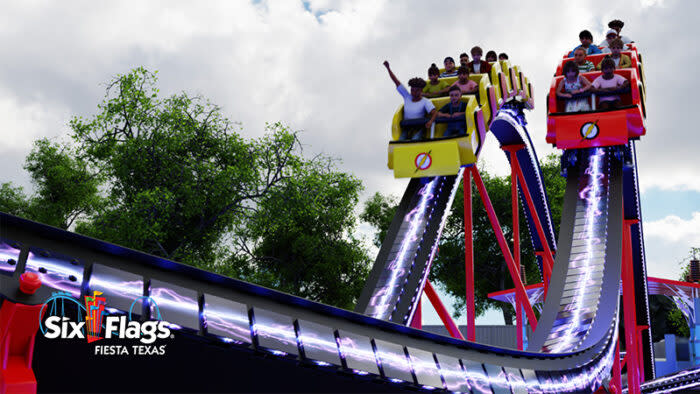 Another attraction is also headed to Six Flags Fiesta Texas this summer, the KID FLASH™ Cosmic Coaster which features two trains, on two parallel dueling tracks, simultaneously allowing guests to compete and race to the finish. 
The new addition will be Six Flags Fiesta Texas' second steepest dive coaster at the park next to Dr. Diabolical's Cliffhanger.
New Restaurants at Hemisfair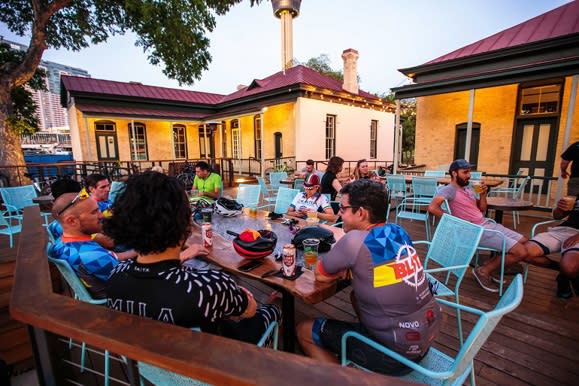 Visitors can expect new restaurants at Hemisfair later on this year. Currently, 21 historic structures inside the park are being restored to provide more food and beverage options to park-goers. New restaurant additions include Kunstler Tap and Brat-Haus, Bombay Bicycle Club, and the Jerk Shack.
Currently, visitors can get a taste of Dough Pizzeria Napoletana, Box St. All Day, CommonWealth Coffee House & Bakery, and Re:Rooted 210 Urban Winery. 
New Music Venues
The Espee
Now open and located in the historic St. Paul Square entertainment district, The Espee is just one of the new music additions to the Alamo City. This boutique amphitheater has the capacity to host 3,175 visitors, private rentable event spaces, and so much more. Take a look at some of their upcoming concerts here.
Stable Hall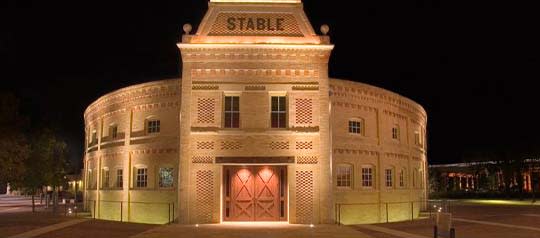 Located at the Historic Pearl, Stable Hall is a 130-year-old building that once housed brewery draft horses and will so transform into a concert venue that can seat 1,000 guests. According to their website, the new venue will feature national touring artists as well as regional talent. 
New Hotel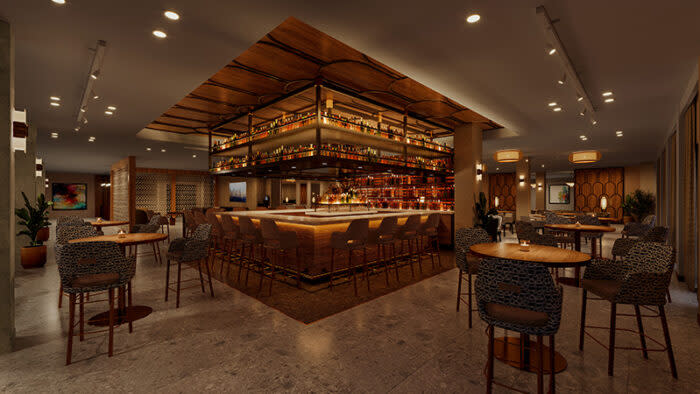 Visitors coming to the Alamo City in the Summer can experience one of our newest accommodations — Plaza San Antonio Hotel & Spa. The building is on the National Register of Historic Places and has been preserved and repurposed as a 253-room hotel. It'll feature a new bar area, garden oasis, pool, and spa. 
Visit Real & True San Antonio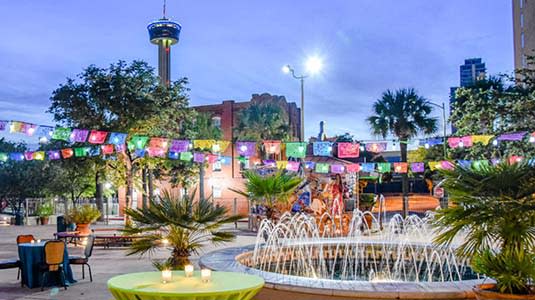 Our new and exciting restaurants and attractions are ready to welcome you this spring! There is no time to waste, plan your trip today and get ready for Real Fun and True Adventures in the Alamo City!