What could be more Texan than a good old-fashioned rodeo? Rodeos have been a  Texas tradition since 1883 when the first rodeo took place in Pecos, Texas where awards were doled out to winners of events. 
Today, rodeos are a lingering part of cowboy culture that we can enjoy in the modern area. And, they can be found in all parts of Texas, not just in Pecos. 
If your San Antonio vacation takes place in mid-February, be sure to check out the San Antonio Stock Show & Rodeo! Here is what you need to know about this incredible event.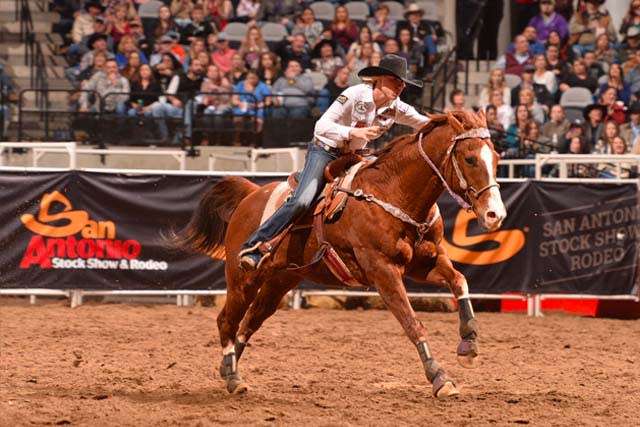 What Is the San Antonio Stock Show & Rodeo?
The San Antonio Stock Show & Rodeo is an annual event held in the city of San Antonio Texas. It is led by the PCRA, short for the Professional Cowboys & Rodeo Association, and attracts millions of visitors each year. 
At the rodeo, you can enjoy a wide variety of fun activities. Check out educational activities that teach you more about the history of cowboys and rodeos or swing by various western exhibits. Watch world-class entertainment or check out the livestock and horse shows! Stroll through the shopping stalls and visit the carnival for even more fun and entertainment. 
Hours and Admission
Hours of operation for the San Antonio Stock Show & Rodeo vary, so be sure to plan ahead. Luckily, the event has lots going on all throughout the day for low prices! Find ticket information for the events you want to attend here. 
Festival  
If you are just planning to visit the Fairgrounds for shopping, exhibits, and food, then you can buy fairgrounds only tickets. These tickets cost $10 for adults, $5 for seniors over age 65, and $5 for kids ages 3-12. Children under age 3 can get into the event for free! 
Festival hours of operation are from 10:00 a.m. to 8:00 p.m. Sunday to Thursday. For those who want to spend the weekend at the fair, the fairgrounds are open from 10:00 a.m. to 9:00 p.m. 
Carnival 
For anyone wanting to visit the carnival as well as the fairgrounds, you are in for a treat. The carnival features rides as well as five different live music venues for you to check out!  
To get into the carnival, the cost is $25 for a wristband. That price includes unlimited rides for the whole day! 
The carnival itself is open from 4:00 p.m. to 10:00 p.m. Monday to Friday; 10:00 a.m. to 12:00 p.m. on Saturday; and 10:00 a.m. to 10:00 p.m. on Sunday. The live music venues are open all day and close at 11:00 PM Sunday to Thursday and close at midnight Friday to Saturday.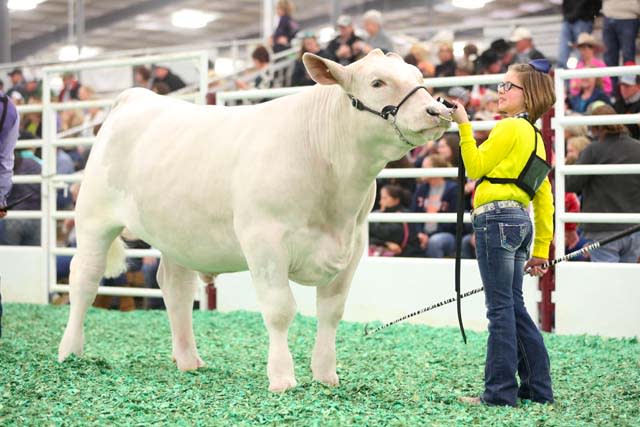 Events & Activities
There are tons of events and activities that you can participate in at the San Antonio Stock Show and Rodeo. Firstly, you can enjoy carnival rides, vendors, a parade, and more. 
Secondly, you can swing by one of the many events that are held throughout the day. Here are the key events to check out! 
Charreada 
A charreada is a Mexican American tradition that combines dressage techniques and rodeos. It is a cultural exhibit that showcases the skill of ranchers and modern cowboys.  
Mutton Bustin'  
At the mutton bustin', kids ages 4-7 do their best to stay on the back of a sheep. The participant who can hold on the longest is proclaimed the winner of this event! 
Ranch Rodeo 
A ranch rodeo takes you right back to the old west when cowboys would compete to see who was the best at his job. At this event, you can watch cowboys complete activities such as roping, steer loading, tying, and cal-branding. 
Competitions  One of the best  things to do in San Antonio  is to watch the competitions at the annual stock show and rodeo! There are several different competitions to check out or even participate in! 
Horse Events 
Check out roping, shoot-outs, barrel races, horse skillathons, and so much more! 
Calf Scramble 
A calf scramble is a fun event for junior high school and high school kids. In this event, kids race across an arena to catch and rope a calf. They can then exhibit their calf in one of the later livestock shows.  
Agricultural Mechanics 
If you love gear and machinery, then you will enjoy the agricultural mechanics competitions. At this competition, you can either compete or watch competitors complete tasks with agricultural technology such as tractor maneuvers or engine repairs. 
Junior Shoot-Out 
The junior shoot-out gives young competitors a chance to see who has the best aim! Competitors shoot at targets and do their best to hit close to the mark in order to win a cash prize.  
Western Art Competition  
The Western Art competition is designed for high school students with a passion for creativity. In this competition, you are able to look at incredible western-themed artwork completed by local youth.   
Livestock Show 
At the livestock show, you can check out San Antonio's finest cattle, pigs, sheep, and more! Competitors will show off their animal husbandry skills by exhibiting their prize animals.  
Spend a Day at the San Antonio Stock Show & Rodeo 
The San Antonio Stock Show and Rodeo is the perfect way to spend a day or even a couple of days. It is a place where the whole family can come together and embrace the Texan culture.  
Do you want to learn even more about other events and activities in San Antonio? Be sure to  check out Visit San Antonio  so that you don't miss any events in this incredible city!