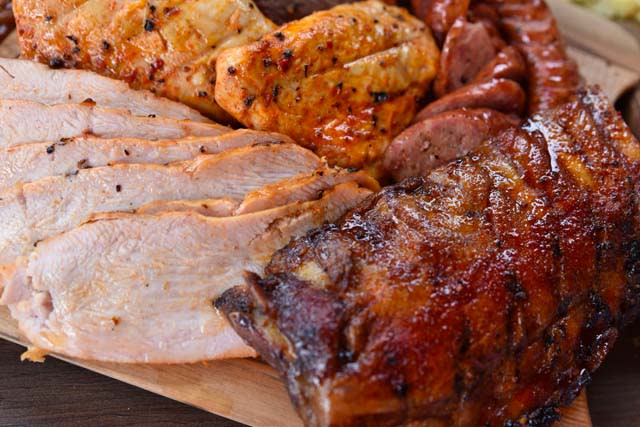 Bar-B-Cutie Smokehouse
'Tis the season of sensational spring and summer smells- which for some, includes the savory wafts of smoked proteins that ignite carnivorous desires. We are talkin' barbecue, otherwise known as bar-b-q or BBQ. No matter how you say it, spell it, cook it, or eat it, there is one word we can all agree on – yum!
With May being National BBQ Month and National BBQ Day falling on May 16th, there is no better time to dust off the grill/smoker and get to work. Go educate yourself with a class, taste test for professional inspiration, stock up on the necessities at local markets and celebrate the season by hosting your own barbecue.
San Antonio is the best place to properly prep you for the job. Keep reading along for a crash course on hosting an Alamo City-inspired barbecue!
Become a Texas BBQ Pitmaster
Whether you are a beginner, moderate or self-proclaimed pitmaster, continuing education is key to discovering new tips and tricks of the trade. Good news! There are various forms of training, both in-person and online, from local professionals available right at your fingertips.
Aaron Franklin's Texas-Style BBQ Online MasterClass Aaron Franklin, the award-winning pitmaster and owner of notorious central Texas hot spot Franklin Barbecue, serves up 4 ½ hours of low and slow BBQ techniques in one of the most popular Master Classes to date. Comprised of 16 video lessons, Aaron shares his secrets on making Texas-Style BBQ from start to finish.
Brisket University's Backyard Pitmaster In-Person Classes in San Antonio Become a certified pitmaster in just 3 short hours with BrisketU, hosted at a variety of locations throughout San Antonio. Learn the ins and outs of working a pit while taking on the trickiest beef to master, the smoked brisket. Upcoming classes and locations include Alamo Beer Company on May 1st from 11 AM-2 PM, Ranger Creek on May 14th from 12-3 PM, and Freetail Brewing on May 15th from 11 AM-2 PM.
Beef Loving Texans Brought to you by the Texas Beef Council, the Beef Loving Texans website is the hub of educational resources created to expand your knowledge on and show support for the state's beef industry. From recipes to techniques, to even information on beef production practices and their impact on the nutritional quality – this site is a great tool to enlighten yourself and others on the food you're putting into your body.
Eat for Inspiration 
There is no better way to seek out culinary inspiration, than through your stomach. Luckily San Antonio is home to some of the best Texas BBQ in the state and there certainly is not a shortage of options. This type of research can be rigorous and quite filling, so we will help to narrow it down to a few. If you are up for the challenge, however, here is a more extensive list of BBQ restaurants in the area.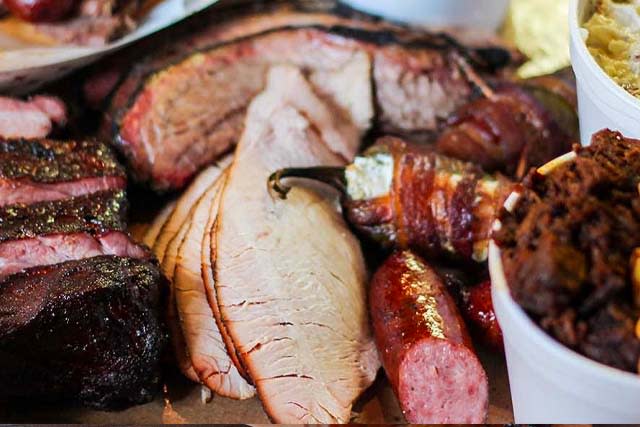 A classic Texas Pit BBQ joint with a family-friendly flare, Two Bros. BBQ Market is a San Antonio staple with their giant kids' play yard, award-winning cherry glazed baby back ribs, brisket slow-smoked over oak, sausage, turkey breast, chicken thighs, chopped beef or pulled pork, famous banana pudding, house-made sides and more.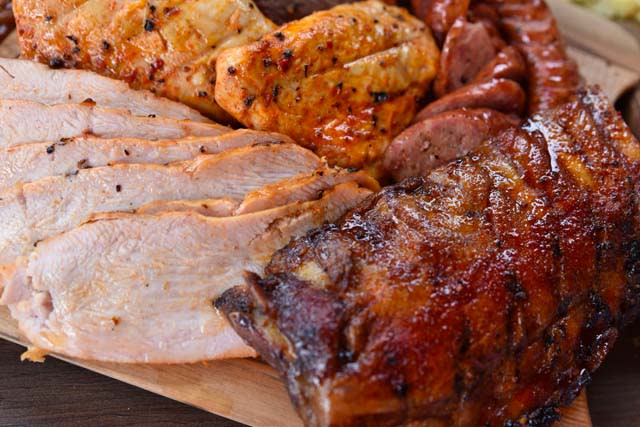 Bar-B-Cutie offers traditional barbecue menu items, delicious customer favorites like the Orlie, and even meals for your four-legged friend. Bar-B-Cutie recently expanded its outdoor patio space, which is perfect for any family event or celebration.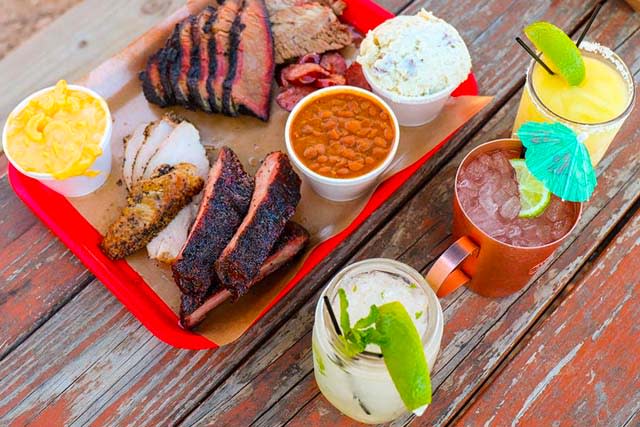 Serving San Antonio with classic Texas Pit BBQ in-house daily – trust us, you'll walk away remembering the Alamo BBQ Co. Must-try signature dishes include the classic Texas pit-smoked Creekstone brisket, smoked sausage, house-made banana pudding and famous peach glazed baby back ribs (which can be found at sister restaurant Two Bros. BBQ Market as well).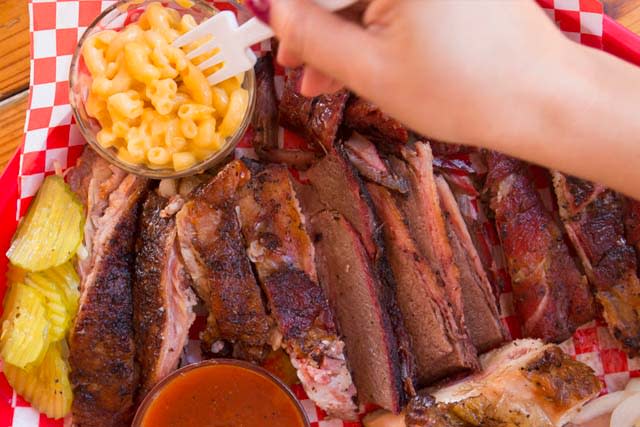 Practically built on house-made sausage, Davila's BBQ has been keeping Seguin and Guadalupe County residents full since 1959. The mesquite-smoked menu and traditional family recipes make the trip to this BBQ joint all worthwhile. Fan favorites are the lamb ribs, chicken wings, fried catfish filet and barbecue-style Frito pie. 
Shop Local Meat Markets
If you are visiting San Antonio, finding a great butcher shop is a fun way to explore and get to know the flavors of the city, while nabbing some tasty produce. If you are a local, there are even more benefits to supporting your local meat markets. Like pitmasters, butchers are specialists in their field and take pride in what they do. They treat every transaction as a personal experience by providing answers, support, opinions, and tips as needed–not to mention samples! Best of all, they offer a wider selection of high-quality meats with direct knowledge of the animal's history. 
Here are a few local spots to pick up some produce and get to cookin'!  
Wiatrek's Meat Market (8517 Blanco Rd San Antonio, TX 78216)

 

Smoke Shack Meat Market (3710 Broadway St San Antonio, TX 78209)

 

Arnold's Butcher Shop (3965 Thousand Oaks Ste 3 San Antonio, TX 78217)

 

Schott's Meat Market (12952 Bandera Rd Ste 101 Helotes, TX 78023)

 
Visit San Antonio City of Gastronomy
There is always something to celebrate in San Antonio, particularly when it comes to food. If you have reached your limit on the barbecue or it is simply not your thing, there is still plenty more for your taste buds to explore. Or start planning today for this one-of-a-kind culinary experience happening this fall!