While this summer is shaping up to be a hot one - have no fear because San Antonio definitely knows how to handle this heat! Here in the Alamo City, we have a perfect blend of historical significance and modern fun. If you are looking for unique summer experiences that you can only find in San Antonio, we have you covered:
Community Yoga at Mission San Jose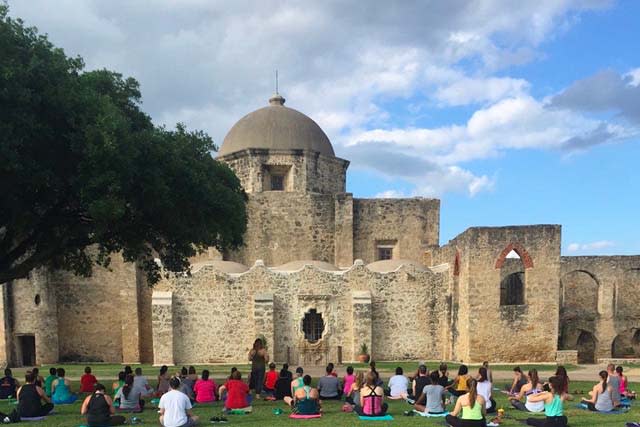 When: Every 1st, 2nd, and 3rd Saturday from 10am - 11am
Make time for mindfulness and join the San Antonio community for yoga outside the picturesque Mission San Jose Church. Bring your yoga mat and water bottle, and find your center. This event is free courtesy of the Missions Heritage Partners.
Learn more about this yoga series here.
Summer Night City at Legacy Park
 When: Every Thursday night from 7-9 pm in June and July 2022
Make your vacation nights sizzle with Summer Night City, presented by Texas Public Radio. The series features live music from some of the area's greatest musicians.
It would not be a party without some San Antonio barbeque. The event has a local barbecue joint, Pinkerton's barbeque, ranked one of the best BBQ joints in Texas!
Check out all Summer Night City dates here.
Lush: Twilight in the Garden at San Antonio Botanical Gardens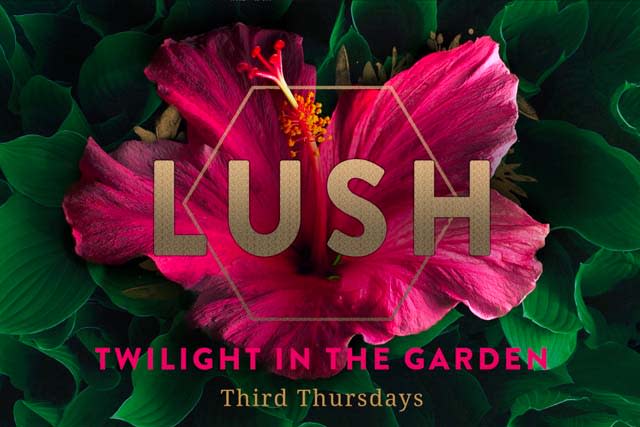 When: April through October on the third Thursday of every month from 6-9 pm
Enjoy San Antonio in all its natural glory! Lush is a monthly festival that celebrates abundance in the San Antonio Botanical Garden with extended hours and plenty of fun.
You can expect oversized lawn games, live music by Carbonlilly's Dynamic Duo, and beautiful bloom displays with a monthly theme. Food and beverages are available for purchase. It is also encouraged to bring lawn chairs and blankets.
More details can be found here.
San Antonio Street Art Initiative at Carver Community Cultural Center
When: July 21 - September 1, 2022
San Antonio has a vibrant art scene that can rival any city! The San Antonio Street Art Initiative (SASAI) is an artist-led non-profit focused on arts education and mural art exhibitions.
The art displayed by SASAI artists is next level. So, make sure to stop by and enjoy the art. You can also check out the SASAI Gallery from 8 am-4:30 pm Monday through Friday.
Find your new favorite artist here.
The Power of Poison at the Witte Museum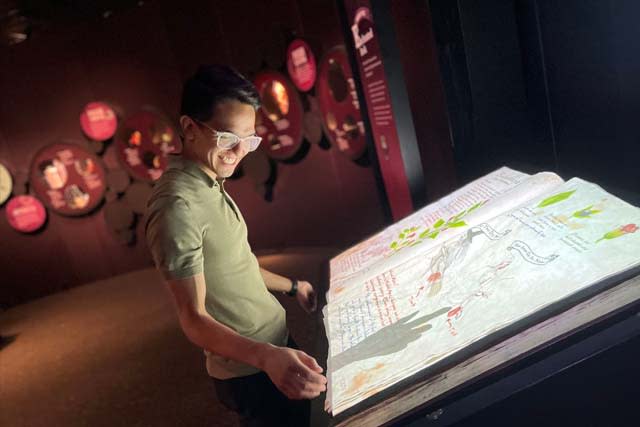 When: May 21-September 5, 2022
Did you know that monarch butterflies are toxic? Ever wondered about the poisons used in Snow White or Alice in Wonderland?  The Power of Poison is a one-of-a-kind interactive exhibit at The Witte Museum that focuses on poisons and toxins.
There are several interactive exhibits, including Detecting Poison where visitors can help solve cases of accidental poisoning.
Read more about the Power of Poison here.
Jungle Boogie Nights: Zoochella at the San Antonio Zoo
When: Saturday, July 2nd, 2022, from 9am-9pm
Coachella has nothing on Zoochella! San Antonio is famous for many things, including the San Antonio Zoo and its music industry. It would not be a San Antonio trip without stopping at this fantastic zoo.
Zoochella, an all-day live music festival at the San Antonio Zoo, combines the best of those worlds.
Get your Jungle Boogie on here.
Texas Fest at the Alamo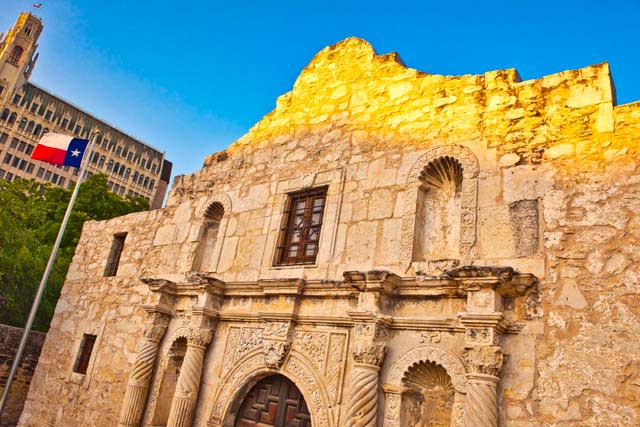 When: Saturday, July 2nd, 2022, 3-9 pm
The Alamo is San Antonio's premier tourist attraction. This historic landmark symbolizes heroic resistance and the uphill battle for independence for Texans, making it a top Texas destination.
The Alamo and Grunt Style will also be collaborating to celebrate veteran-owned businesses to pay homage to those who fought in The Battle of the Alamo years ago.
The event will feature live entertainment, tacos, and more!
Check out more about this attraction here.
Electric Ocean Concert Series at SeaWorld San Antonio
When: Every Saturday from June 4-July 30, 2022
Held in the state-of-the-art Nautilus Amphitheatre, enjoy rock and roll, country, and Latin music performed live. Each week has a different headliner—check the official schedule here.
American Idol winner Phillip Phillips and superstar duo Maddie and Tae are just some of the performers this year.
Isle Of the Dogs – Movie and Adoption Event
When: Friday, July 8th from 7:15-9:15 pm
Movie plus dogs? Say no more!
You might just gain a new family member at this Snipsa adoption event. So come to this unique family destination for the movie and leave with a furry friend.
More about the movie and event found here.
Cinema On Will's Plaza | Bohemian Rhapsody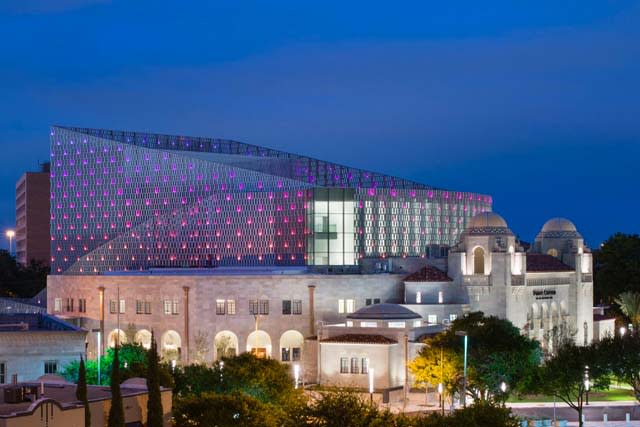 When: Friday, July 8th from 8-10:30 pm
If you like your movie genres with a little more music, check out the Bohemian Rhapsody. This film was recognized with many Oscars for outstanding performances of Queen lead singer Freddie Mercury's life.
Held at the Tobin Center for the Performing Arts, There will be a full concession stand at this event to grab your favorite snacks. In addition, the movie will be displayed on a 32-foot LED wall screen.
Check out more event details here.
San Antonio French Festival at The Shops At La Cantera
When: Saturday, July 16th from 10 am-8 pm
Get a taste of France right here in Texas. This festival is inspired by Bastille Day celebrations in France. There will be a bocci tournament as well as plenty of Parisian bites.
Enjoy crepes and pastries from vendors like Sweet Paris, Sur La Table, Mon Chou Chou, and more.
See more about the festival here.
Basilica Bazaar
When: August 6th, 2022, from 9 am-3 pm
The Basilica Bazaar celebrates San Antonio's local vendors and small business owners. If you are planning to do any souvenir shopping when you visit San Antonio, this is the most authentic place to do it.
There will be handcrafted jewelry, unique decor, crafts, art, and fun activities!
More information found here.
Make San Antonio Your Top Summer Destination!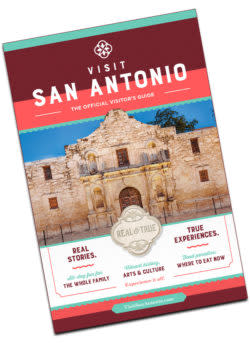 Visit San Antonio this summer to experience the abundance of tastes, community, and culture this historic city offers.
Make your vacation packed with activities in San Antonio. There is never a shortage of things to do, which is why it is a great summer travel destination for families of all ages and sizes.
Check out the digital San Antonio Visitor's Guide for regular updates on events and attractions!