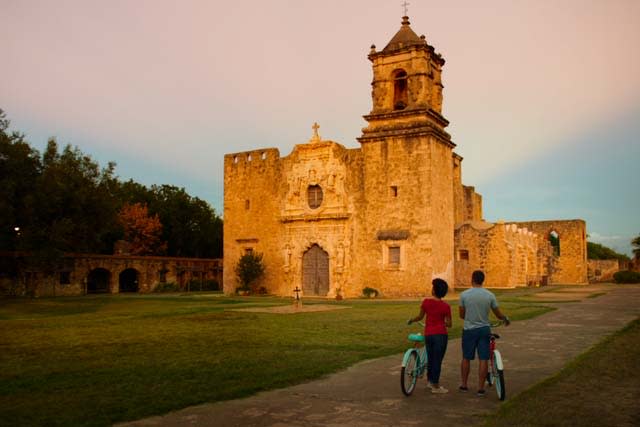 Are you among the  54% of Americans  who love to engage in outdoor activities? If so, San Antonio has so much to offer.  
What better way to indulge in the great outdoors than planning a hike & bike trail excursion? San Antonio has plenty to choose from.  
With thousands of miles of tracks and paths crisscrossing over diverse landscapes, each trail offers unique sights and enjoyments. Plateaus, thorn scrubland, tallgrass prairies, and oak woods all beg discovery for avid adventurers to this part of the world.  
Keep reading to uncover the best hike and bike trail for you.  
Comanche Lookout Park
The 96-acre Comanche Lookout Park is home to the fourth-highest elevation in San Antonio, assuring you of great views as a reward for your hiking and biking efforts. You'll also find interesting artwork at the pinnacle that commemorates the park's heritage.  
These trails have both paved and gravel surfaces while offering sightings of lovely wildflowers as well as local birdlife. There are plenty of picnic tables along the way and you can bring your dog along for the fun- just make sure they are on a leash!  
There are three main trailhead options to choose from in Comanche Lookout Park: 
Comanche Library Loop Trail - 0.8 miles

 

Comanche and Deer Loop Trail - 1.1 mile

 

Tower Loop Trail

 
You can reach the landmark Comanche Tower along the Tower trail, where you'll enjoy some of the best views in the park.  
Pearsall Park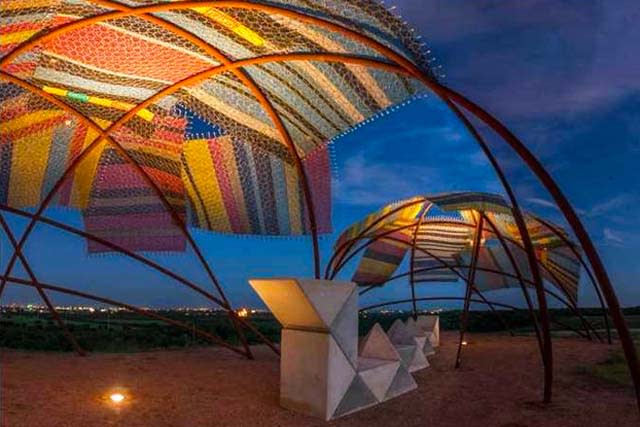 With over 500 acres to explore and an abundance of off-the-beaten-path trails, Pearsall Park is the ideal playground in San Antonio for thrill-seekers. 
The main event is the 2.9 mile paved outback trail, that winds through the forest in line with the long end of the park.  
Rio Medina Hike and Bike Trail
This beautiful 12-mile trail offers a chance to see some local Texas wildlife including bald eagles, wild boars, deer, and armadillos.  
It is an out and back trail but boasts plenty of hills and switchbacks to keep you interested. The trail is mostly paved, making it great for beginners and old hands alike.  
The Rio Medina Trail follows the river for sections and then diverges through lush meadows, so there is plenty of scenic variety, too.   
Guadalupe River State Park Trails
The Prairie, Painted Bunting, Barred Owl, and Live Oak Trails Loop is a combination of multiple trails within the Guadalupe River State Park. This hike is a crowd-pleaser as it is mostly flat and allows for a more leisurely stroll through the uninterrupted, rugged countryside. Covered in tall oak trees and meadows, this picturesque setting is just a 45-minute drive outside of San Antonio. 
You are bound to bump into some of the many local denizens during your outing. These include armadillos, coyotes, gray foxes, skunks, and raccoons. After your hiking or biking adventure, you can cool down with a paddle in the river, so remember to bring your bathing suit along too.  
The Bamberger, Curry Creek Overlook, and Golden-cheeked Warbler Loop offer a comfortable middle-of-the-road hike, just 3.5 miles long. It provides more of a relaxed and easy amble alongside the river, making it more suitable for children and dogs as well.  
San Antonio Missions Trail
This iconic 5.1-mile hike and bike trail takes you to the only  UNESCO World Heritage Site  in Texas. It's one of San Antonio's biggest attractions and provides an ideal opportunity to enjoy some of the city's Spanish-colonial heritage. 
You will get to see the five frontier mission complexes as you make your way along the river, as well as an abundance of bird and wildlife.   
Make your way across farmland, city parks, and small neighborhoods along the way, allowing for plenty of places to catch your breath or enjoy a bite to eat.  
Hillview Nature Trail
Situated just 25-minutes from downtown, San Antonio, this 2.9-mile outing offers plenty of challenges in the form of steep climbs and rocky terrain.   
In springtime, wildflowers fill every inch of the way and the onsite observatory offers lovely views over the vast landscapes.  
If you want to make a full day of it, add a trip to Six Flags Fiesta Texas, right next door to the park.   
Discover  San Antonio's Best Attractions
Whatever type of hike and bike trail you prefer, you are bound to find one that suits your needs in San Antonio. Whether you are in search of natural attractions, exciting activities, or city diversions, San Antonio has something to offer everyone.  
Browse our website for more about the joys of visiting San Antonio and start  planning your trip  now.