After the hardships that the restaurant industry has faced these past two years due to the pandemic – the local San Antonio food scene is back and bustling this year with new delicious restaurant openings. 
Keep reading to discover ten great new restaurants additions in San Antonio to try out in the new year! 
When Regina Gonzalez and her family, who all worked in the service industry, lost their jobs due to the pandemic they had to come up with a plan. What started as a family project selling carne asada in a ghost kitchen has now turned into an upscale steakhouse restaurant in Castle Hills. The Gonzalez family is serving Monterrey, Mexico-inspired cuisine and bringing a "true carne asada" experience to San Antonio. 
 Notable dishes to try: Tomahawk, Flautas de Res, Queso Flameado, Discada, Mostachon de Fresa y de Nutella 
---
With a vintage glam vibe, this new elevated Southtown concept is serving up seafood, sushi, and steak. From the husband-and-wife duo behind Little Em's Oyster Bar, Up Scale marks Houston and Emily Carpenter's second restaurant opening this year. With a full cocktail menu and a high-end wine list, Up Scale is the perfect spot for a date night or special occasions.  
Notable dishes to try: A5 Wagyu Nigiri, Caviar Deviled Eggs, Lollipop Lamb Chops, and Lobster Tagliolini  
---
This new food truck is focused on fresh, made-from-scratch tacos using local ingredients and responsibly sourced proteins from chef Paul Morales. Morales came up with the concept after a trip to California where he fell in love with heirloom grains. He launched his company Ancient Heirloom Grains which produces the heirloom corn tortillas he uses for the dishes.  
Notable dishes to try: Bean & Chz Mulita, Pollo Y Queso Flauta, and El Puffy 
---
Five-time James Beard Award Finalist Chef Steve McHugh of Cured has opened a brand-new sister restaurant, Landrace. Located in the Thompson Hotel downtown, McHugh had the idea to celebrate regional Texas ingredients, seasonal menus, and heritage growers. Landrace serves breakfast, lunch, dinner, and brunch on the weekends. Book a patio table for views of the River Walk.  
Notable dishes to try: Grilled BBQ Oysters, Smoke Pork Belly Tacos, Spinach and Basil Gnocchetti, Wagyu NY Strip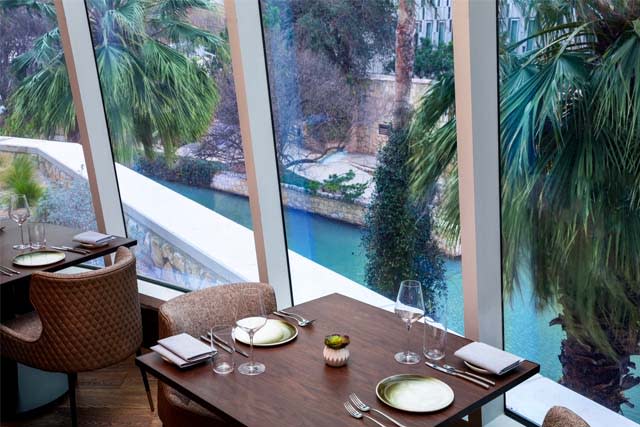 ---
Cibolo welcomes its first 100% plant-based pizza and ice cream eatery with a full bar. Not only is the menu fully plant-based, but every slice is for a good cause. A portion of the proceeds go towards expanding Free Spirit Animal Sanctuary.  
Notable dishes to try:  The Everything Bagel, The Bianca, The "Better Than" Meat, Mint Chocolate Ice Cream  
---
This Houston-based Cajun restaurant serving up Louisiana fare with a Texas twist has opened its first San Antonio location. They are famous for their year-round crawfish boils, New Orleans style po'boys, and their unique food concept, Tex-Orleans cuisine. 
Notable dishes to try: Bedtime in the Bayou Po'Boy, Maw Maw's Gumbo, The Boil, Mama B's Shrimp N' Grits 
---
From the team behind the beloved Sichuan House, restaurant owner Kristina Zhao and Chef Jian Li open their second eatery Dashi Sichuan Kitchen + Bar. With family-style dishes, Dashi brings modern flare to century-old traditions in Sichuanese cuisine. There is a full bar with craft cocktails, wine, and beer all curated by Benjamin Krick of Pastiche and Jet-Setter. 
Notable dishes to try: Mongolian Ribeye, Famous Green Beans, Pork Baby Bao, Wok-Seared Chicken 
---
Serving American cuisine with European influences, former professor at Culinary Institute of America, Chef Justin Ward and his wife Cristina Ward, have opened their new Olmos Park restaurant. Glass and Plate offers lunch and dinner daily, weekend brunch, and a happy hour menu offering $1.70 fresh oysters and $5 cocktails.  
Notable dishes to try: Beef Fondue, Chicken Alfredo, Braised Beef Short Rib, Cauliflower-Cheese Gratin 
---
It all started when 3 Frenchmen met in San Antonio who shared a passion for food and fond memories of meals shared with their loved ones. The 3 founders, Laurent Réa, Philippe Placé, and Jérôme Sérot, opened Brasserie Mon Chou Chou at The Pearl to bring a taste of their homeland with a contemporary twist on the French classics.   
Notable dishes to try: Bisque De Homard En Croûte, Sandwich Au Fromage Raclette, Le Steak, Steak Tartare Au Couteau, Traditionnel Boeuf Bourguignon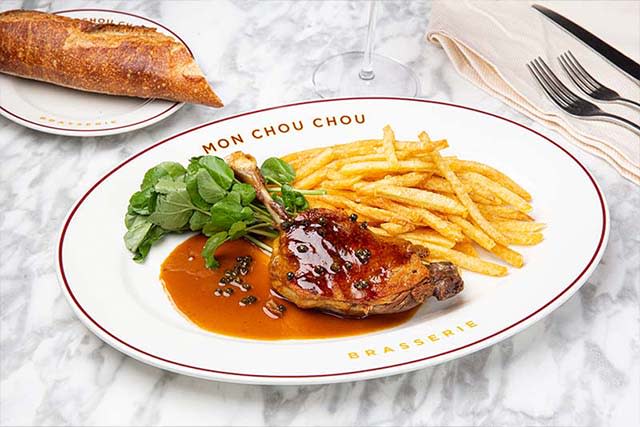 ---
What started as a food trailer has turned into a brick-and-mortar restaurant serving up wood-fried sourdough bagels, pizza, and bread. The owners, Holland Lawrence and Marc Fogelsong, are also adding on a brewery to the new restaurant.   
Notable dishes to try: The BEC, Missing Link, Seta Y Jamon 
Want more awesome restaurant recommendations? Click here to discover more San Antonio gems!