With summer right around the corner, choosing what to be at the top of your summer bucket list can be challenging. San Antonio is your golden ticket for fun family attractions.
From the GO RIO River Cruises to Six Flags Fiesta Texas, we have the details on some of the top places to check out this summer.  
(1) Visit the Botanical Gardens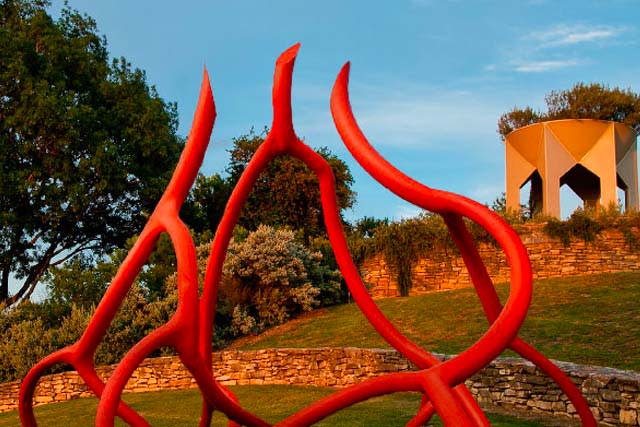 The Botanical Gardens is a great place to escape the hustle and bustle of the busy city and get lost in the living classroom that surrounds you.
This summer, be sure to catch acclaimed contemporary artist Steve Tobin's monumental exhibition Rooted – complete with towering, nature-inspired sculptures straight from his studio.
Another recurring event taking place every Wednesday from 10-10:30 AM is the kid-friendly Nature Exploration in the Family Adventure Garden. Every week will highlight a new nature-play activity set to influence sensory experiences in the great outdoors. For the grown-ups, be sure to check out the Bizarre Botany Cocktail Tour on either May 19th or 21st sip a cocktail while discovering the promiscuous ways plants attract pollinators.
(2) Watch a Movie at the Historic Tower of the Americas

Enjoy the city skyline from the best view in the Alamo City. The Tower of the Americas is an excellent addition to your bucket list. This grand building boasts a 4D theater, Revolving Chart House Restaurant, Bar 601, and an Observation deck. Grab a blanket and enjoy a free family-friendly film at the base of the tower for Movie in the Park night. Check out the schedule here.  
(3) Take a River Walk Cruise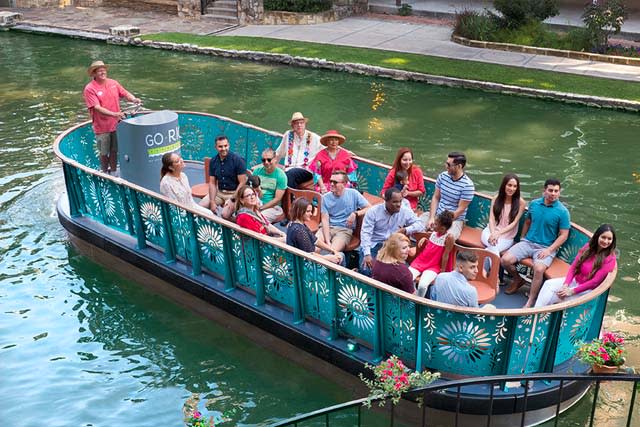 Arguably the best way to take in the scenic sights of the River Walk is by boat - that is where the famed GO RIO River Walk barges come in. A favorite is a tour featuring an informative narration of the river itself. It runs a little over 30 minutes, and you can expect to learn about the city's architecture, history, and culture. The boat can fit about 40 passengers and is busiest in peak season so plan ahead and make your reservations!
(4) Taste San Antonio at Zoo La-La
Get wild and visit the famed San Antonio Zoo, an institution that boasts 56 acres and well over 750 animal species. Activities included with a ticket purchase include personal feedings, behind-the-scenes tours, and so much more.
Visit before May 8th for "On a Stick Festival" to sample delicious treats from four different menus that include items such as beignets, Bavarian pretzels, Mexican Street Corn, and turkey legs… on a stick of course! 
But the food fun does not stop there – support the zoo and San Antonio's premier restaurants on May 12th at Zoo La-La! A Taste of San Antonio featuring drinks, food, and live music on three stages.  
(5) Celebrate Six Flags Fiesta Texas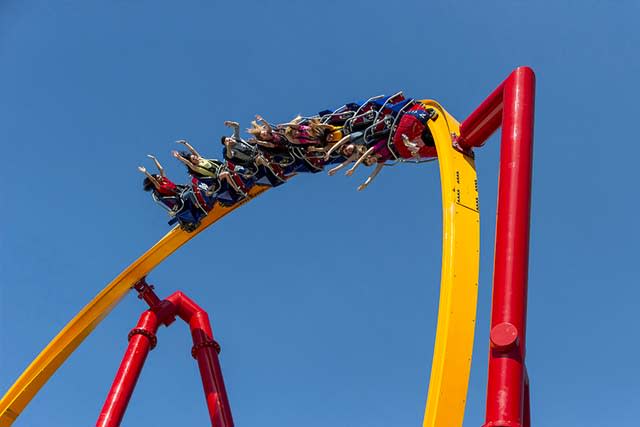 If you happen to be an adrenaline junkie looking for a thrill, go to Six Flags Fiesta Texas. We cannot wait to to take a ride on their upcoming exhilarating attraction, Dr. Diabolical's Cliffhanger, the world's steepest dive coaster.
From April 2nd through May 30th, Six Flags Fiesta Texas will be celebrating its 30th Anniversary Festival. Relish in the classic live shows, fireworks, mini museums, tasty eats, drink booths, and more!  
(6) Ride What's New at SeaWorld San Antonio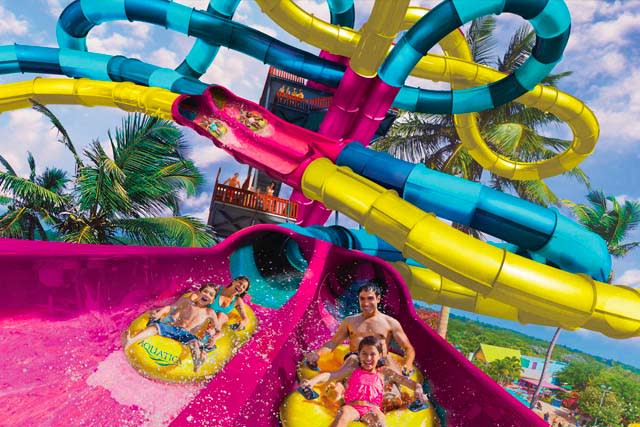 Explore the 250-acre oceanarium and animal theme park this summer. Their new attraction Tidal Surge is sure to excite as it's the world's tallest and fastest ride of its kind.
From March 25th to May 30th, SeaWorld San Antonio is hosting the Seven Seas Food Festival. Taste and toast your way through the park with exclusive food and drinks. Choose from more than 60 fresh global cuisine choices and beer, wine, and cocktail selections to pair with it. 
(7) Attend a Ballet at the Majestic Theater
Located in the heart of downtown, this Spanish Mediterranean-style theater built in 1929 is a National Historic Landmark. From concerts to musicals to ballets and comedy shows, Majestic Theater offers a wide variety of entertainment for all.
Witness the timeless tale of adventure brought to life by the talented young artists of the Children's Ballet of San Antonio as they present Aladdin and the Wonderful Lamp on May 6th and 7th at the Majestic Theater.
Check out their calendar here for other notable shows happening soon.
(8) See a Show at the Tobin Center of Performing Arts
Prominently situated near San Antonio's Riverwalk, the world-class performing art venue's summer schedule is sure not to disappoint.  
(9) Sign Up for Camp at the DoSeum
Check out The DoSeum, where hands-on learning meets interactive fun. Looking to join a summer camp? From June 6th – August 12th there are over 20 different camp options from dinosaur digging to designing your own fashion collection. Summer Camps are offered for ages 3-11
Make sure to check out Free Family Nights this summer on the first Monday of the month. Registration is first-come, first- served so be sure to RSVP to claim your spot.  
(10) Build your Adventure at LEGOLAND Discovery Center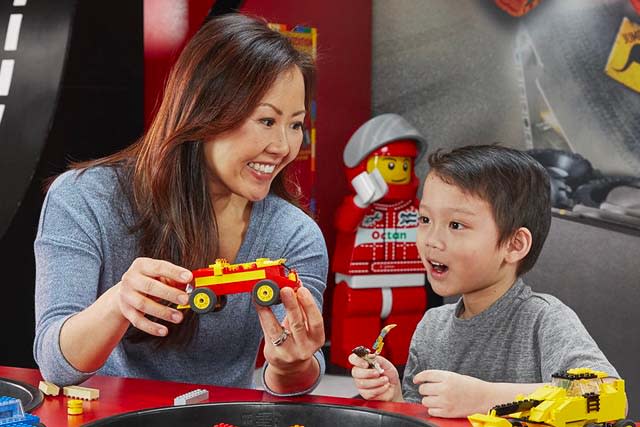 If the sound of millions of Lego bricks pique your interest, head over to the LEGOLAND Discovery Center. With a two-story indoor playground and multiple attractions, there is much to explore.
Attractions include Merlin's Apprentice Ride where you can pedal the enchanted cart to the stars and Kingdom Quest Ride to rescue the captured Princess from trolls and skeletons. There are even virtual reality experiences and a 4D Cinema, plus more.   
Make your Summer Unforgettable in San Antonio
If you lean into the advice in this guide, your family should be set to have an unforgettable summer in San Antonio. This fun-filled city has something for everyone—from cruising the waters on a San Antonio riverboat to building Lego towers or exploring SeaWorld.
If you enjoyed this article, check out  our other guides on things to do or events happening in San Antonio today.