Even if the weather is a bit chilly these days in San Antonio, there are still many awesome adventures to be had throughout the city.  Get the family bundled up and check out these family-friendly activities and indoor attractions to try when it may be a little on the frosty side in San Antonio. 
Catch a Show at The Magik Theatre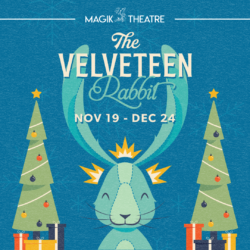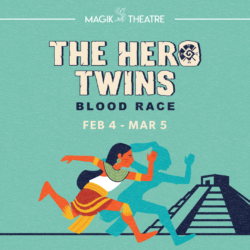 You haven't seen shows quite like this before. At the Magik Theatre children's stories come to life. Enjoyable for both adults and children alike, the Magik Theatre works to activate imaginations and foster a love of learning. Currently on the marquee is The Velveteen Rabbit, a delightful Magikal retelling of the classic children's story of a child who receives a stuffed rabbit sewn from velveteen as a present on Christmas Day. Next up will The Hero Twins: Blood Race, an invented mythology inspired by classic Mayan narratives. Inspiring stories and fantastical tales await - all in the comfort of an indoor theater!
Believe the Unbelievable at Ripley's Believe It or Not!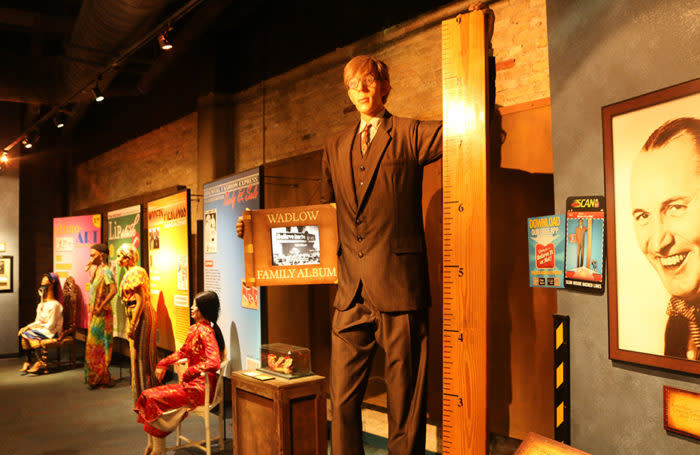 With three floors full of over 500 peculiar, odd and just bizarre finds - the family will be able to spend some time out of the cold indoors at Ripley's Believe it or Not! You'll find yourselves marveling at hundreds of rare and unusual artifacts. The adventure gets weirder with hands-on with unbelievable activities. While you're here, you can also check out Ripley's Illusion Lab, Louis Tussaud's Waxworks, and Ripley's Moving Theater!
 View Underwater Life at
SEA LIFE San Antonio Aquarium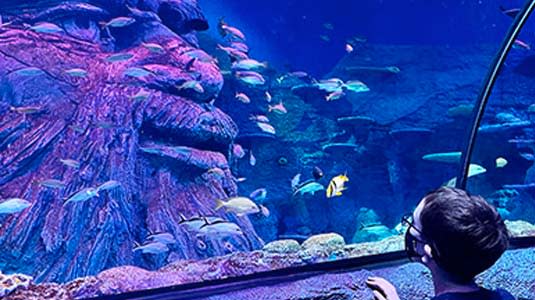 Did you know that  80 percent of the ocean  is still undiscovered? Many of us can't wrap our heads around just how important the ocean and sea life are to our existence. 
SEA LIFE San Antonio Aquarium is an awesome way for you and your family to enjoy some of the coolest sea creatures known to man. There is a bevy of opportunities to learn about underwater life and even get hands-on experiences at an interactive rockpool! 
Take a stroll under San Antonio's only underwater ocean tunnel and see some of nature's deep-sea marvels up close. Sharks, jellies, seahorses, clownfish, sea turtles, and so much more are waiting to meet you and your family!
Spend a Day at The DoSeum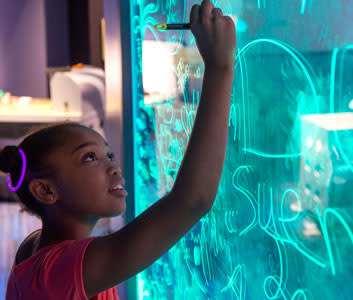 Here is something fun to "Do", The DoSeum in San Antonio is not your average museum. Families are welcome to play a variety of fun, interactive events -  playing and learning at the same time. 
It features 5.5 acres of incredible activities, including some outdoor activities. They offer group events, birthday parties, and programs for your little ones to enjoy. Any child under the age of one gets in for free.  
If you are looking for something the kids can do to break up their routine, you might also consider getting them involved in a DoSeum kids camp! They'll make new friends and learn together, all in the spirit of fun! 
Build a Castle at LEGOLAND® Discovery Center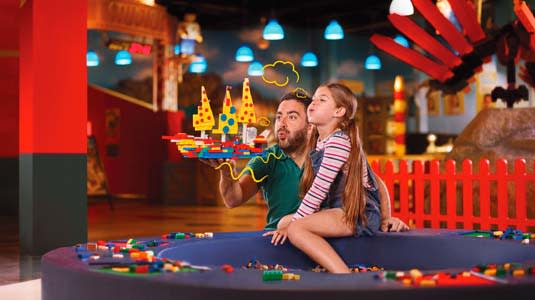 Maybe you are searching for a way to keep the kids entertained for an entire day. Perhaps you are looking for a cool spot to host a birthday party for your child. Whatever the case may be, a trip to LEGOLAND® Discovery Center in San Antonio is sure to be a fun-filled day! 
This incredible establishment has 10 different "LEGO® zones" showing off some of the most elaborate LEGO® projects ever created. It also has other forms of entertainment such as two rides for the kiddos to enjoy and a 4D theatre to watch some LEGO®-related movies.  Children and adults alike are sure to be in awe of MINILAND® San Antonio. 
This is an awesome way to connect with your children. If you enjoyed playing with LEGO®s in your own youth, you will love getting the chance to build some of your greatest LEGO® works yet with your child. 
Find Educational Wonders at The Witte Museum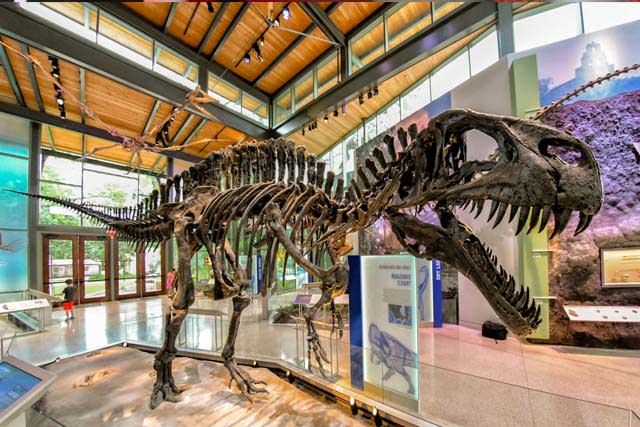 Maybe you are looking for a San Antonio attraction that blends it all together; somewhere where nature, science, and culture collide.  
If that is the case, then The Witte Museum is where you need to be. This Smithsonian Affiliate features awesome exhibits such as a dinosaur gallery, an  H-E-B body adventure, and special exhibits that rotate in and out for a limited time. 
You can save time and money by ordering your tickets online, giving you more time to check out all of the different spectacles that The Witte Museum has to offer. 
This museum is dedicated to helping us learn from the storied history of Texas, as well as educating us on scientific breakthroughs that can help us all excel.  
Enjoy These Family Activities in San Antonio Today
Now that you have seen a list of awesome family activities and fun things to do in San Antonio, what are you waiting for? It is time to get the family together and go! 
If you are considering visiting us during the winter, take the time to read why San Antonio was in the top 12  best winter vacations in the U.S.