Are you seeking a family-friendly destination that offers a perfect blend of excitement, culture, and unforgettable experiences? Look no further than the vibrant city of San Antonio, Texas! With its rich history, iconic attractions, and delightful culinary scene, San Antonio is the ideal place for a memorable weekend trip with your loved ones. Join us as we unveil an action-packed itinerary that will help you make the most of your family's time in this enchanting city!
Day 1: Exploring the Heart of San Antonio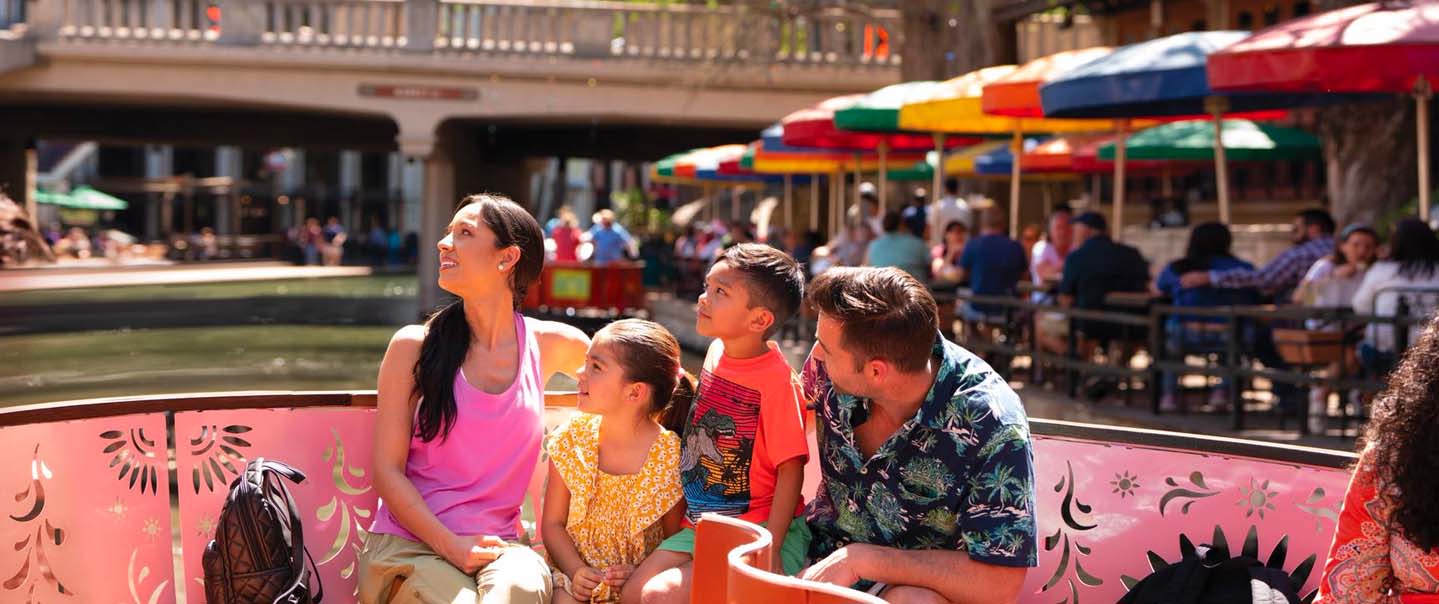 We have lots of adventure and exploring to do, so be sure to fuel up with breakfast. Whether you're looking for a quick bite or a hearty meal, find restaurant options near you on our Eat page where you can filter by location.
Start the morning at the renowned River Walk a picturesque network of canals lined with charming shops and restaurants. Take a leisurely stroll along the river's edge, admiring the vibrant scenery and the serene ambiance. To truly soak in the charm of the River Walk, hop aboard a Go Rio Cruise and drift along the waterways as a knowledgeable guide shares fascinating stories and historical tidbits, adding depth to your exploration.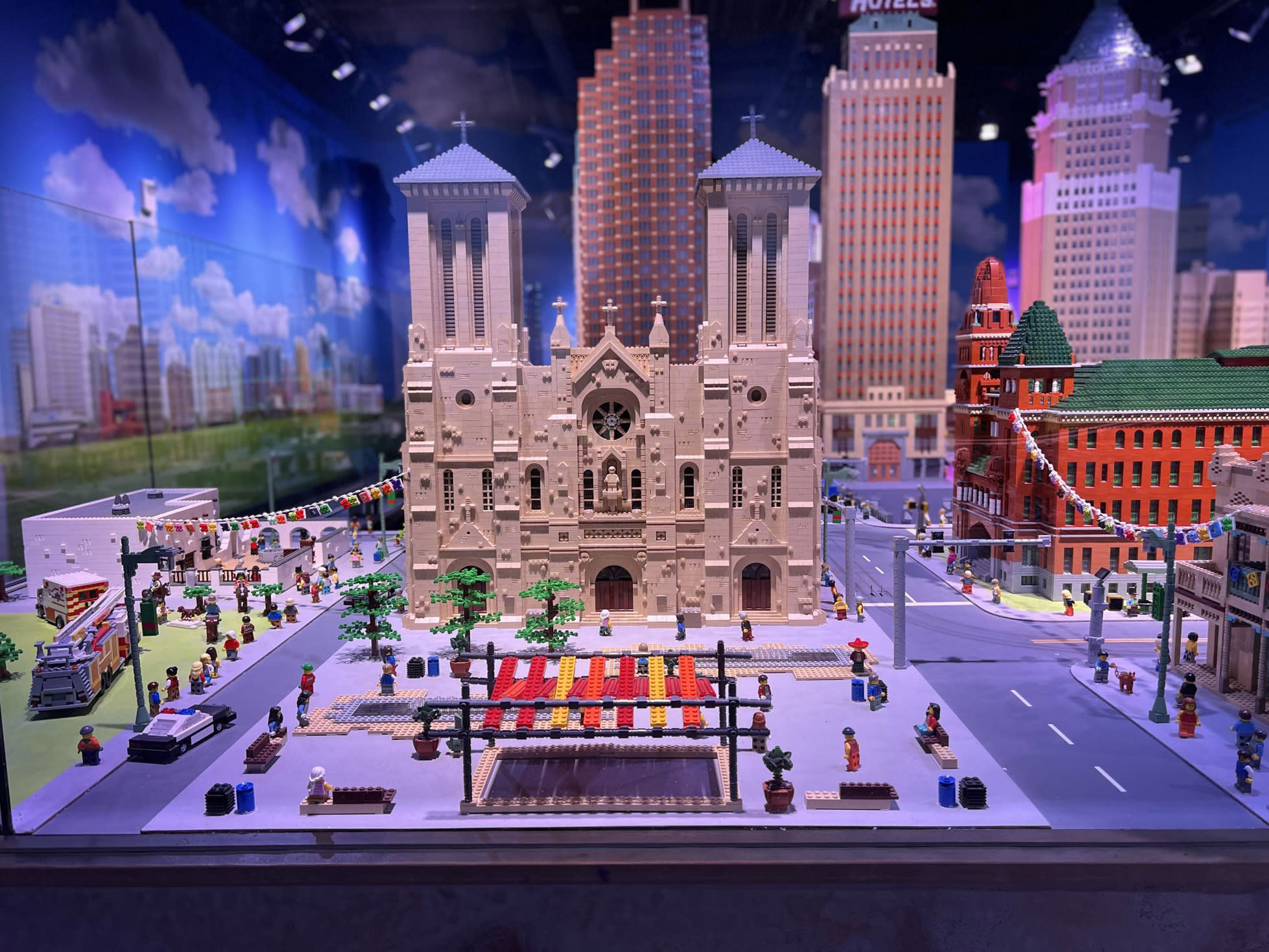 It's time for family fun. Start at LEGOLAND Discovery Center and dive into the world of LEGOs. For a fun (and refreshing!) break, head to LEGO cinema for a mini-movie that takes you on a LEGO world adventure. When you're done becoming a master LEGO builder, it's time to head under the sea at SEA LIFE San Antonio where you can encounter fascinating marine creatures up close. Marvel at colorful fish, graceful rays, and majestic seahorses as you journey through the exhibits and walk through the ocean tunnel. Educational and captivating, this experience will leave a lasting impression on both children and adults.
It's lunchtime, choose from various restaurant options on the River Walk or venture beyond downtown and discover why San Antonio is one of only two Creative Cities of Gastronomy in the country!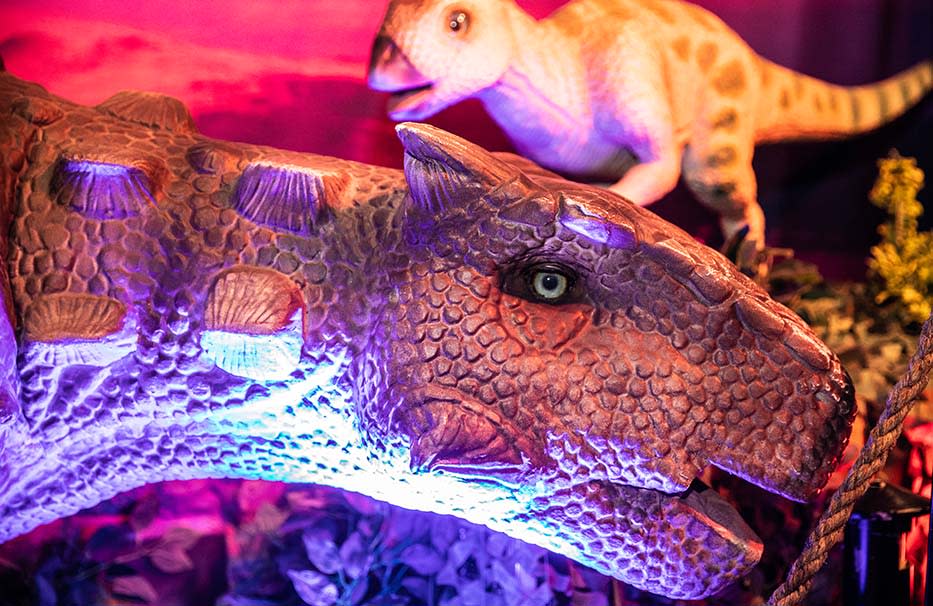 As the day continues, make your way to Dino Safari and take a self-guided tour through Pangea where you'll see large moving dinosaurs from all over the world on a walk-through expedition for the whole family.
As the sun begins to set, ascend the iconic Tower of the Americas for a breathtaking view of the city. Marvel at the panoramic vistas from the observation deck, capturing the beauty of San Antonio from above. End your day with a delicious dinner at the tower's revolving Chart House restaurant, where you can indulge in delectable cuisine while taking in the mesmerizing cityscape.
Day 2: Wildlife, Discovery, and Cultural Experiences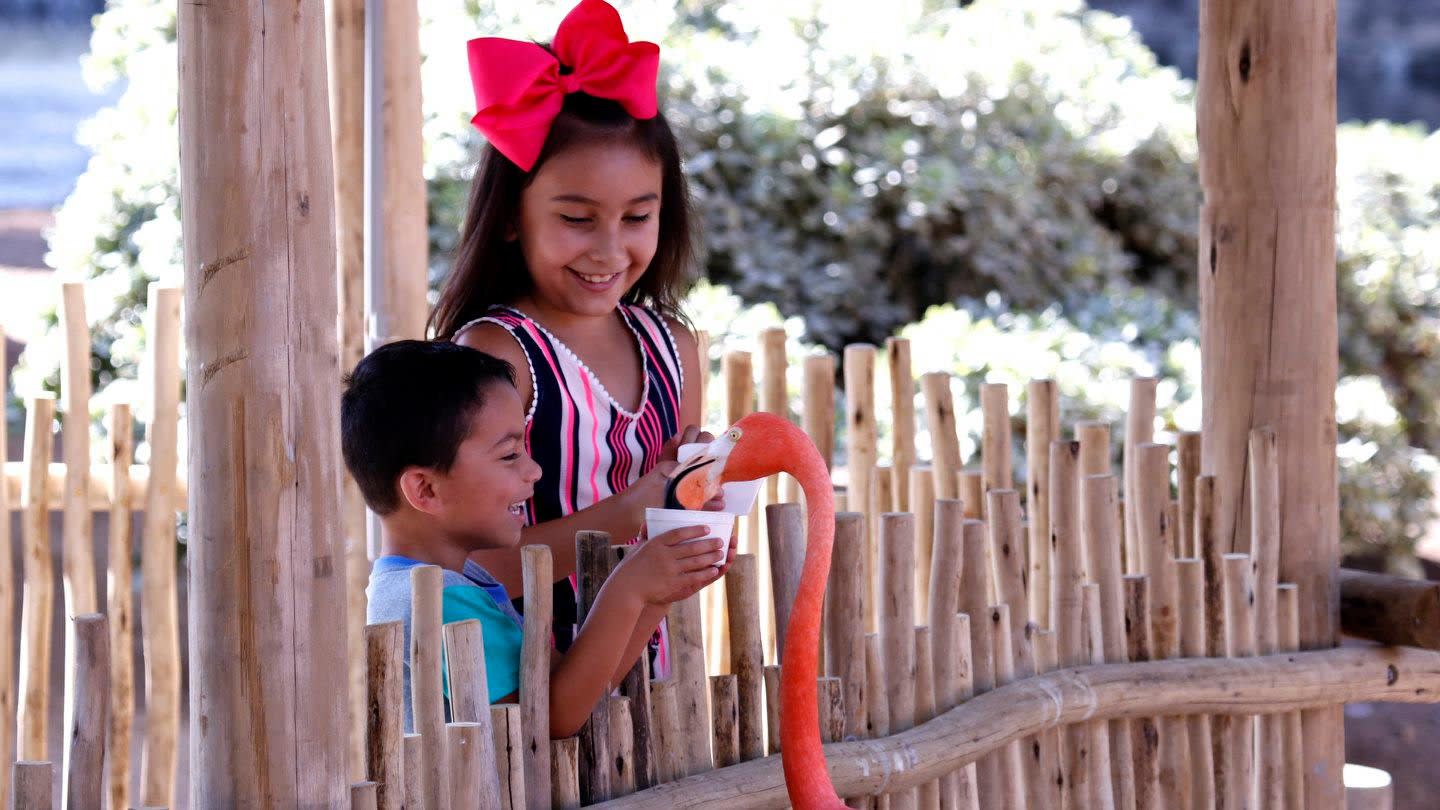 Start your second day with a visit to the enchanting San Antonio Zoo. Immerse yourselves in the wonders of the animal kingdom as you encounter more than 750 animal species. Spread across 56 acres, engage in educational experiences, watch captivating animal shows, and create cherished memories together. Should you decide to make it a full day of zoo adventures, be sure to check out Jungle Boogie Latin Nights every Saturday through August 5th!
Next on the itinerary is The DoSeum, San Antonio's interactive children's museum that sparks imagination and curiosity. Let your kids engage in hands-on exhibits, participate in educational programs, and unleash their creativity through art and science activities. Most exhibits focus on STEM, science, technology, engineering, and mathematics. Be sure to check out their summer exhibit, Dream Tomorrow Today and see how you can be a part of a brighter future.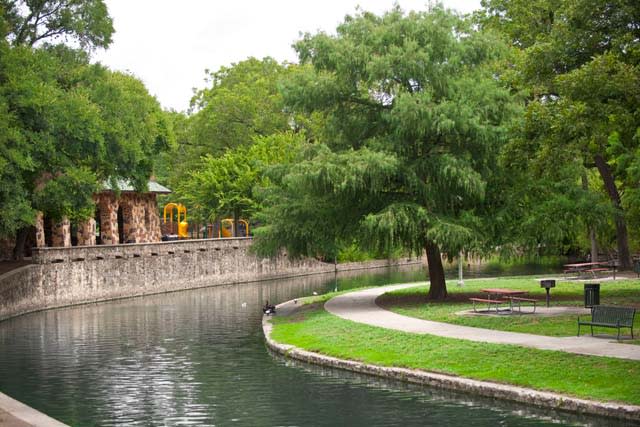 Following your exploration, head to Brackenridge Park, a sprawling urban oasis offering picturesque scenery and recreational opportunities. Take a leisurely stroll along the tranquil trails, let your children play at the playgrounds, or enjoy a family picnic amidst the beautiful surroundings.
Continue your journey by visiting the Japanese Tea Garden, a serene haven featuring lush gardens, tranquil ponds, and intricate stone structures. Take a peaceful walk amidst the blooming flora, capturing moments of serenity and tranquility. See the koi fish and take in the beauty of the 60-foot waterfall.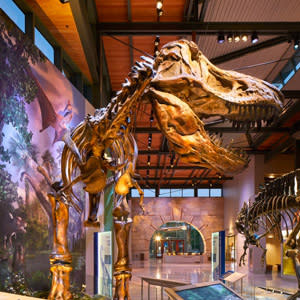 Next, make your way to the Witte Museum, where engaging exhibits bring science, nature, and culture to life. Explore interactive displays, hands-on activities, and immersive installations that showcase the heritage and natural wonders of Texas. Uncover fascinating stories and ignite curiosity in visitors of all ages. And if you have dinosaur fans in your family, you're in luck. Not one, but TWO dinosaur exhibits can currently be found at the Witte Museum: Tyrannosaurs: Meet the Family and Antarctic Dinosaurs: A Forest Frozen in Time!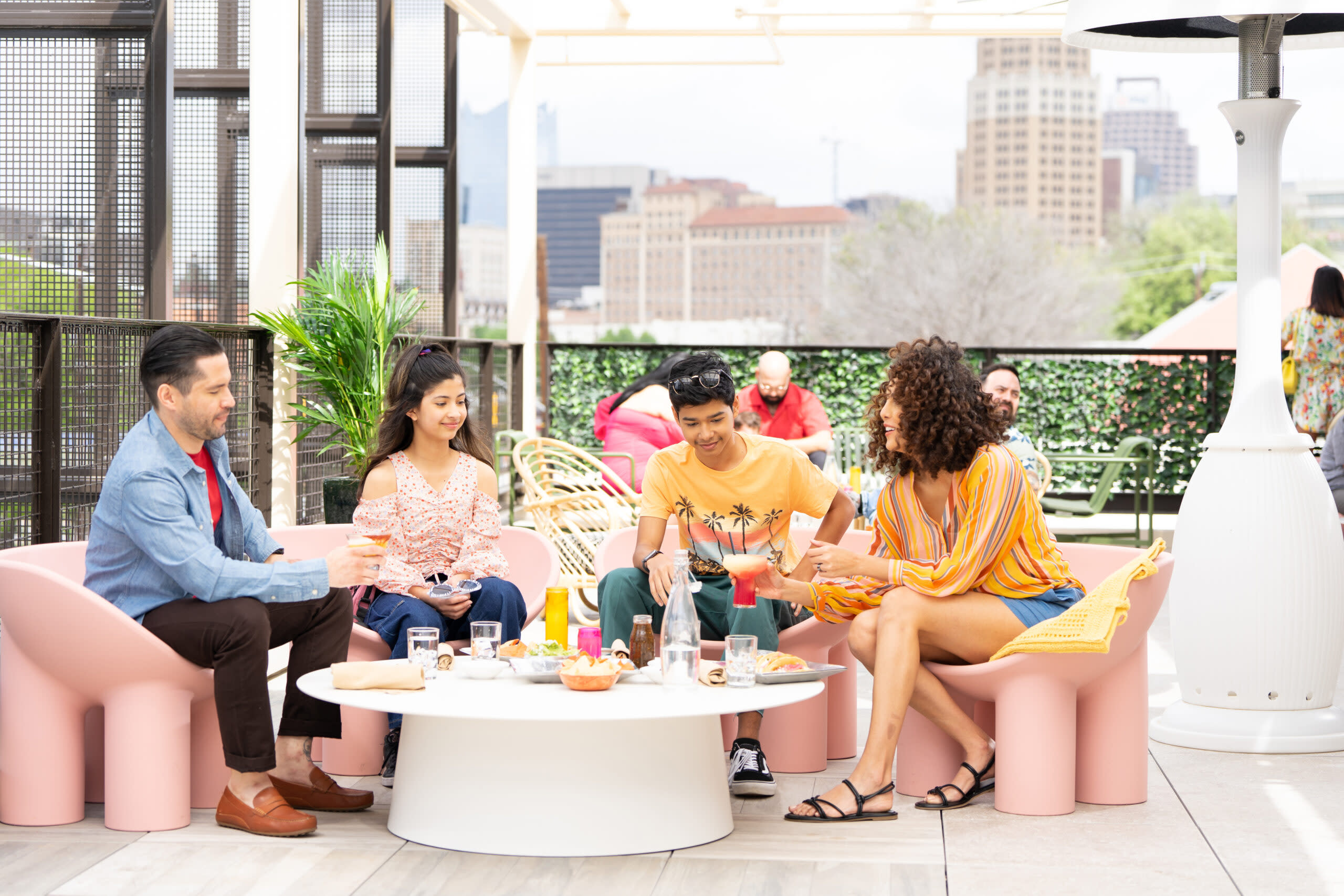 Conclude your family's San Antonio adventure with a memorable dinner at a local restaurant. Choose from a diverse range of cuisines, from traditional Texan favorites to international delights, and savor a delectable meal together, reflecting on the incredible experiences you've shared.
Let's Go!
Embark on an unforgettable family weekend in San Antonio, where excitement, discovery, and culinary delights await. Follow this action-packed itinerary that spans iconic attractions, engaging museums, breathtaking wildlife encounters, and serene gardens. With its vibrant culture and welcoming atmosphere, San Antonio promises a memorable getaway for the whole family. So pack your bags, gather your loved ones, and get ready for an extraordinary adventure in this captivating Texan city!