For many tourists and locals alike, a main attraction of the city is its huge number of varied eateries. This February, what better way to start the day than with a meal you will love? With so much variety, it can be difficult to decide. But do not fret - we have you covered!
The Good Kind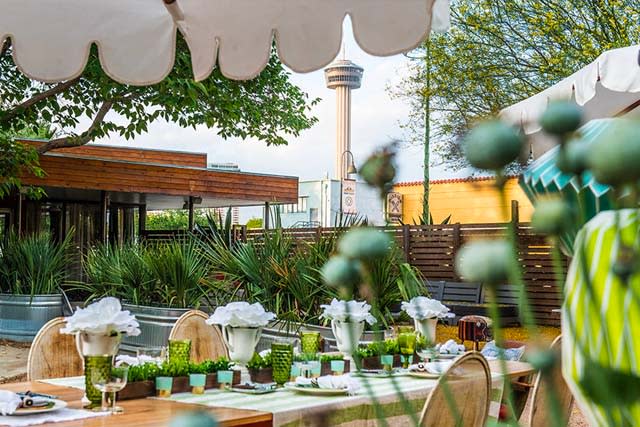 Looking for a healthy option? The Good Kind  is the place to go! Dishes are made with fresh, locally-sourced ingredients and you can enjoy everything from fish tacos to French toast and smoothies.  
The Good Kind is considered one of the premier brunch places in San Antonio that serves mimosas. Enjoy amazing cocktails with your food, including a selection of cold pressed botanical cocktails. You can find The Good Kind located on S. St. Mary's Street in Southtown. 
NOLA Brunch & Beignets
San Antonio enjoys being a diverse city and our brunch scene is no exception. You can find brunch inspired by all kinds of different cuisines from around the world throughout San Antonio. NOLA Brunch & Beignets offers a New Orleans-style brunch to visitors.
Step through these doors and feel like you have been teleported to The Big Easy. The décor and the food are both dripping with the charm of the South. If a truly unique brunch experience is what you are searching for, this location is for you.  
Try the shrimp and grits, buttermilk pancakes or lemon curd beignets. Whatever your taste buds are craving, you are sure to find it at this fabulous brunch spot, located on East Mistletoe Avenue. NOLA is open every day except Mondays and Tuesdays.  
The Guenther House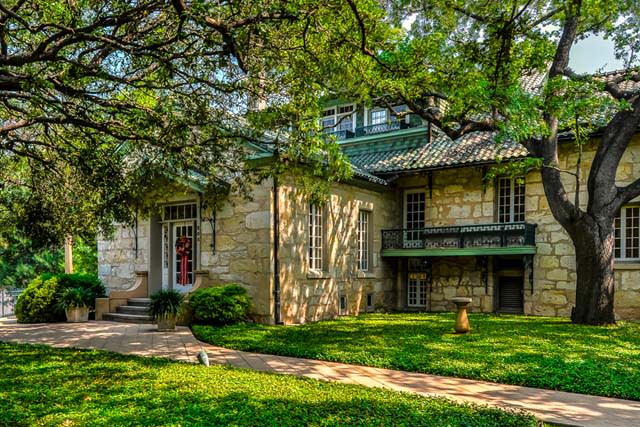 The Guenther House is the perfect place for those who like to enjoy their brunch in beautiful surroundings. Situated in the famous pioneer flour mills, visitors can choose to relax in the cozy, indoor seating, or soak up some rays on the outdoor patio.
If you have a sweet tooth, be sure to try the pancakes. They are served with real maple syrup and the portion sizes are extremely generous.
You can find the Guenther House at 205 East Guenther Street - a great spot for downtown San Antonio brunch. If you enjoy your visit, stop by the store on your way out and get a yummy snack to enjoy later!  
Paramour Drag Brunch
Want to try the newly-popular phenomenon of drag brunch? Paramour Drag Brunch is the city's only establishment of its kind and has built up quite the following since it opened in 2016.
While you enjoy your food, enjoy a drag show hosted by local artist Kristi Waters. The atmosphere is great and the food is stellar! This brunch spot is favored by many.  
Located on 9th Street in the Museum District and close to the riverfront, it is situated in a thriving LGBTQ-friendly area. Shows are every weekend at 12:00 and 1:00 p.m.   
The River's Edge Cafe & Patio Bar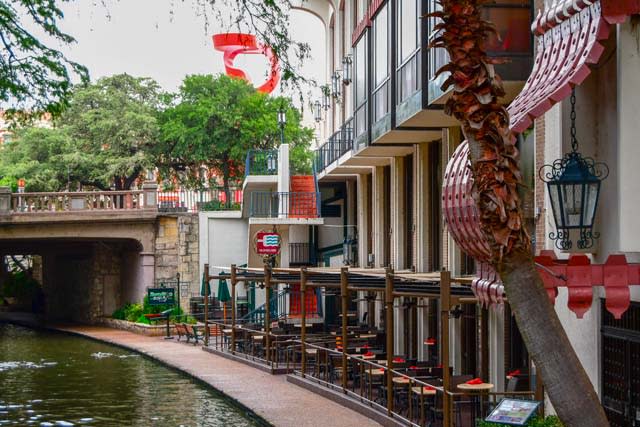 Keen to enjoy brunch right by the river? The River's Edge Cafe & Patio Bar offers patrons the chance to sit on the River Walk patio and watch the water flow by while dining on something delicious to start the day off right. What could be more relaxing? 
The food served here is simply delicious with endless great options. Try the Triple Berry French Toast and Smoked Chorizo Benedict, along with the usual range of cocktails, including frozen margaritas.
Find this peaceful yet popular café 200 S. Alamo Street, right near the riverbank.  
La Fonda on Main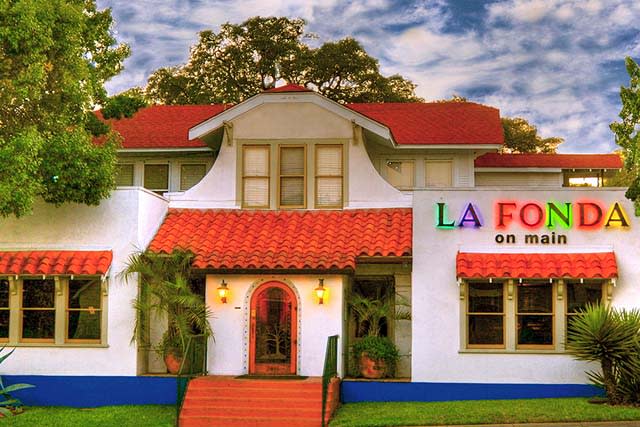 As one of the oldest Mexican restaurants in town (having opened all the way back in 1932!) you are certain to enjoy you meal - regardless of what your menu selection may be. 
There is a widely-varied menu with something for everyone, but locals recommend the barbacoa enchiladas, made with Oaxaca cheese. Wash it down with a margarita while you enjoy the interior décor or outdoor heated patio. 
Please note that Saturdays and Sundays are the only days when La Fonda on Main is open for brunch. It is well worth going out of your way to visit this extremely popular brunch establishment. You can find La Fonda on North Main Avenue in the Monte Vista neighborhood.