If you are looking for a southern 2023 travel destination that is highly walkable, rich in culture and has a never-ending supply of events and attractions, then the Alamo City is right for you. With bustling restaurants, bars, and areas to go shopping or relax after an adventure-filled day, San Antonio is the place to see and be seen.
Here is how to make your New Year shine bright with a trip to San Antonio in 2023.
Start by Ringing in the New Year in San Antonio
San Antonio is the perfect place to ring in the new year. Whether you're visiting solo, on a romantic getaway, family vacation - or just because! we have the celebrations for you!
Enjoy a New Year's Dinner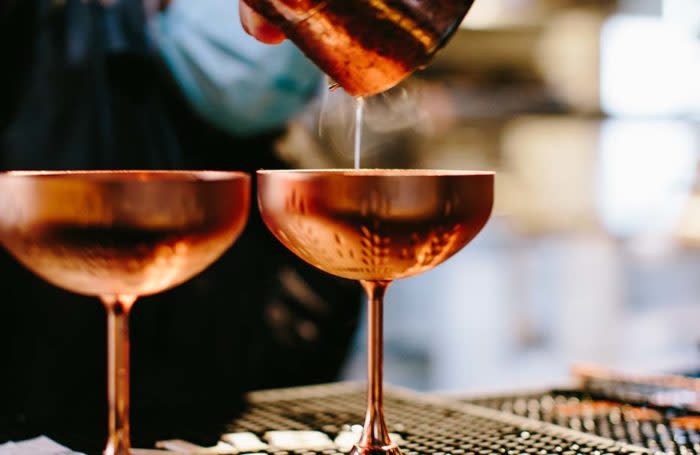 Tre Trattoria
No matter the budget - there is a New Year's Cuisine for you! We have a few locations to get you started on your flavorful lead-in to 2023! Reservations fill up fast, be sure to call ahead and/or make reservations ahead of time.
Attend a New Year's Eve/Day Event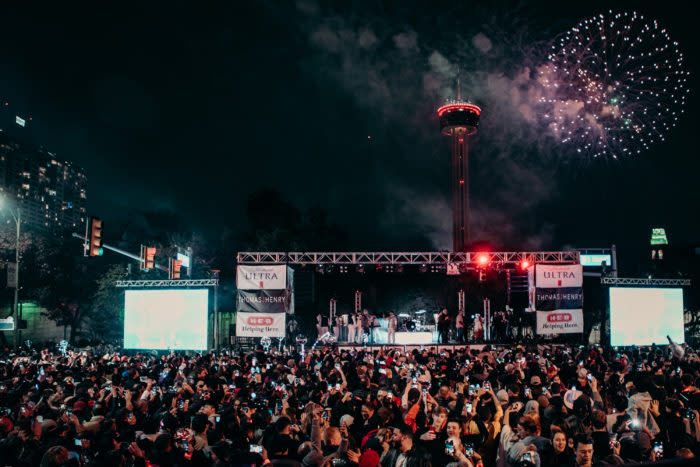 Celebrate SA!
Explore the Outdoors in San Antonio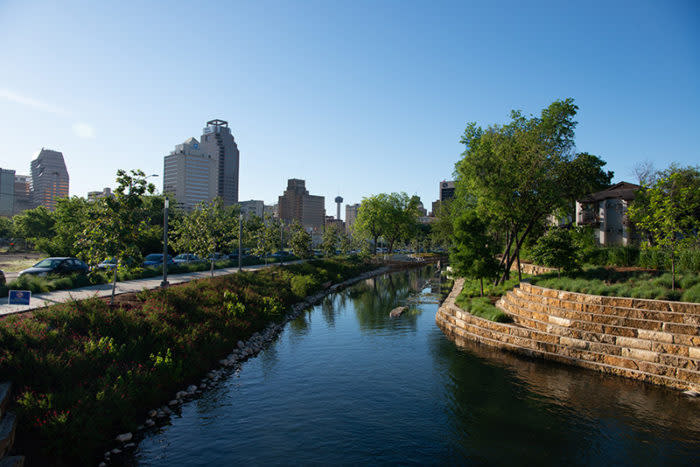 The fun doesn't end with New Year's events. Make 2023 your year to experience unique experiences found only in San Antonio. San Antonio's outdoor spaces allow visitors and locals alike to truly take advantage of our beautiful weather. Did you know San Antonio experiences an average of 250+ days of sunshine each year?
Confluence Park offers space for hiking, biking, paddling and even Yoga on select dates. You can even navigate San Antonio through the streets or River Walk, enjoying the lively scenes and unforgettable attractions. San Antonio is a city meant to be explored!
San Pedro Culture Creek Park is where purpose meets beauty. Public art, phenomenal architectural design, and historic preservation merge with engineering, ecosystem restoration, and native landscaping at this site located on the west side of downtown San Antonio. Insider tip: Phase I of a multi-year project was recently completed here, be sure to check out the fruits of these labors by paying a visit both during the day and at night and catch new improvements including the nighttime light displays.
For an Instagram-worthy outdoor adventure, visit the scenic Japanese Tea Garden where you can catch a 60-foot waterfall and ponds filled with gorgeous koi. Lush year-round floral displays await in this serene location where all you need to bring is yourself - entrance to the Japanese Tea Garden is free!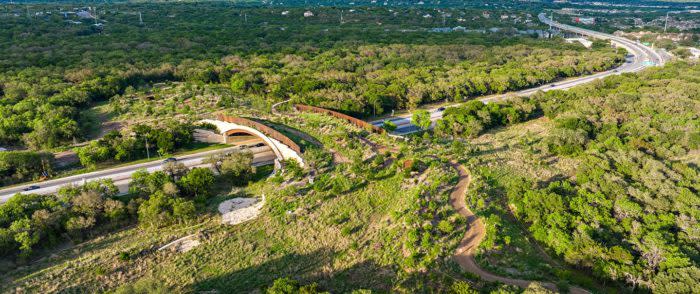 Robert L.B. Tobin Land Bridge is the perfect setting for a nature walk or bike ride. Sights and sounds of wildlife surround you on this 150-foot-wide land bridge that unifies 330-acre Hardberger Park. Built for the safe passage of both wildlife and humans, a peaceful scenic outing is in store for all who visit the land bridge.
Visit Missions National Historical Park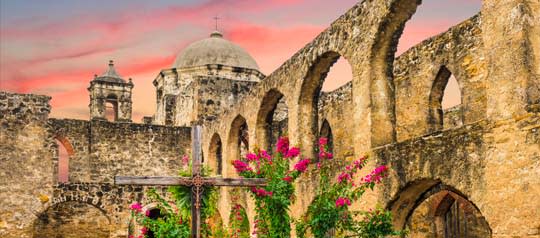 Missions National Historical Park is often referred to as San Antonio's crowning jewel. Designated as a UNESCO World Heritage site in 2015, Missions National Historical Park includes Mission San José, Mission Concepción, Mission San Juan Capistrano, and Mission Espada.  Though steeped in years and years of history, the San Antonio Missions are still a thriving community today. Take a visit and get lost in the fascinating history at each location. Admission to the missions is always free and free parking is available at each mission site. While you're there, explore the River Walk's Mission Reach, an eight-mile stretch with recreational trails, pedestrian bridges, pavilions, and portals to the four Spanish colonial missions.
Find Restaurants That Will Satisfy Every Craving  
San Antonio has a food and drink scene that packs flavor and authenticity. From the mouthwatering food at our wide variety of different restaurants to the drinks that are unique to our city, there is never a dull dining or drinking experience here.
As one of only two UNESCO-designated Creative Cities of Gastronomy in the country, San Antonio is proud to be the Culinary Capital of Texas. Real Flavors and True Corazon can be found in our diverse culinary offerings. With over 300 years of heritage under our belt, our dynamic cultures have come together in creative flavorful fusions that words cannot do justice. Let us help you get started with a restaurant that is sure to satisfy your mood and craving, from authentic Tex-Mex to steakhouses, cafes and more - head over to our Eat page now!
Accommodations That Are Perfect for Your Time Here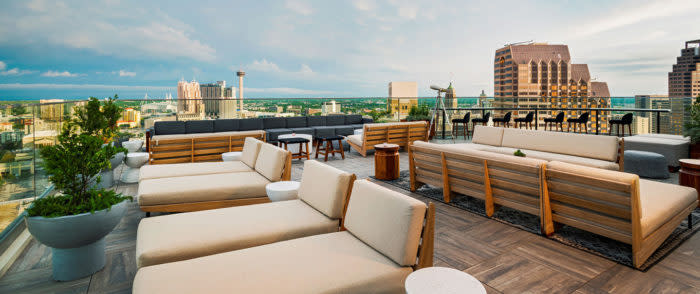 After all that excitement, you will need some much-needed R&R. There are plenty of hotels scattered across the city, whether you want to stay in the heart of downtown or right next to the airport. San Antonio has you covered with accommodations close to the city's action but gives you the amenities and comfort you need to wind down.
Looking for a more upscale and luxurious get-a-way? We have plenty of resorts that will give you breathtaking views and plenty of spots to chill and relax. You can also experience San Antonio like a local with a vacation rental or get a home-cooked meal at a bed and breakfast.
It's Never Too Early to Get Excited About Upcoming Events
San Antonio should be considered the epicenter for great 2023 events in Texas because there are always exciting opportunities to have fun with your friends and family.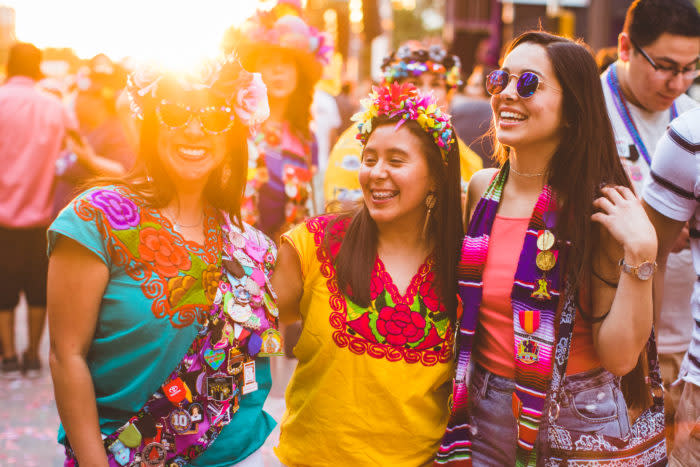 Plan to visit during one of our early 2023 major festivals and events:
DreamWeek and MLK March San Antonio celebrates our Black community with DreamWeek and MLK March, one of the largest in the nation. DreamWeek is a two-week-long celebration born from the teachings of Dr. Martin Luther King Jr. and looks to "celebrate our humanity by creating environments for civil and civic engagement to embrace ideas and dreams for the common good" as laid out in their mission statement. The MLK March has historically been one of the largest in the nation, drawing in over 300,000 participants in the past.
San Antonio Stock Show & Rodeo Catch a world-class rodeo, livestock exposition and live entertainment at the San Antonio Stock Show & Rodeo. This year, you can catch the rodeo February 9-26, 2023. Have you ever been to a charreada? That's a livestock tradition born from old traditions of Mexico. Your chance to catch a charreada is at the San Antonio Stock Show & Rodeo.
St. Patrick's Day Dyeing of the River Green The San Antonio River transforms into the River Shannon St. Patrick's weekend and the fun doesn't stop there. We love a good river parade - so join us for the St. Patrick's Day River Parade and celebrations that continue throughout the River Walk and Historical La Villita.
L'Étape San Antonio 2023 Looking to ride like a true Tour de France champ? Your next chance is on April 16, 2023, at the L'Etape San Antonio by Tour de France. Take a spin on a course designed by experienced Tour de France experts. L'Étape San Antonio by Tour de France is part of a worldwide amateur cycling series with both racing and riding options. Twist and weave through the unique, charming neighborhoods of the Alamo City before zipping off into the beautiful hill country. Start training now and register today!
Fiesta San Antonio What started in 1891 as a way to honor the heroes from Texas Battles has transformed into a way to share in the fun of celebrating our city's largest city-wide party with a purpose, Fiesta. This year Fiesta will be celebrated April 20-30, 2023! Grab your fiesta sashes, medals, and flower crowns and plan to be in San Antonio this spring!
Make San Antonio Your 2023 Travel Destination Today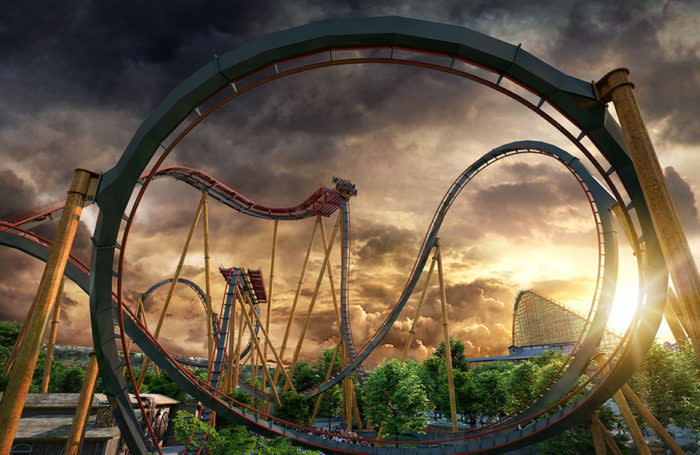 Make 2023 your year to travel around and start planning a 2023  trip to San Antonio. There is plenty to do all year long, and local adventures will give you experiences that will last a lifetime.