If you're looking for a premiere location to celebrate fall and the changing seasons, look no further than San Antonio. Not only is The Alamo City considered the Culinary Capital of Texas, but the city also has cultural attractions found only in San Antonio.
We have you covered for your trip in San Antonio; from places to dine, hotel accommodations, and exciting events, we'll dive into how you can best plan your perfect fall weekend.
Nothing Can Beat Our Restaurant and Nightlife Scene
In San Antonio, our restaurants and bars serve more than just flavor; you will find unique cultural experiences rooted in all our food and drinks. With over 300 years of heritage under our belt, our creations and fusions can't be beat.
There is no way to name all of the great options in San Antonio, but here are a few places to get you started:
Eat
Rosario's Mexican Cafe y Cantina 910 S Alamo St San Antonio, TX 78205
If you're looking for Texas Monthly's No. 2 "Taco You Must Eat Before You Die," you can find it at Rosario's Mexican Cafe y Cantina. In the heart of the King William District, near the Blue Star Arts Complex, Rosario's is embedded in all the downtown action. Incredible food. Contemporary surroundings. And a lively atmosphere. Find it all at Rosario's.
The Good Kind 1127 S St. Marys St San Antonio, TX 78210
Weekly events, live music, markets and more - there is more than delicious food at The Good Kind. Enjoy fresh comfort food surrounded by a spacious garden lounge with a stunning view of the San Antonio skyline. The Good Kind is the perfect place for a quick lunch or a leisurely dinner.
The Palm Restaurant 233 E Houston St San Antonio, TX 78205
Prime steaks, whole lobsters, Italian specialties and award-winning wines are all at The Palm San Antonio. Enjoy fine dining with a relaxed, fun atmosphere in a location that has served happy eaters for over 20 years. Located close to the Majestic Theatre, if you're in town for Majestic performance, be sure to make reservations at The Palm for a great evening of dinner and entertainment.
Nightlife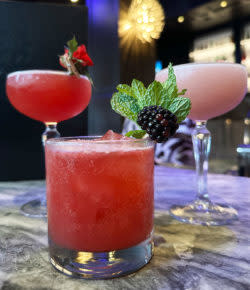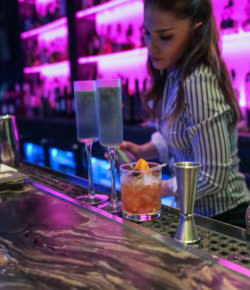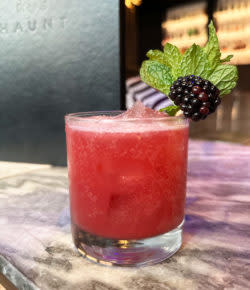 Haunt at the St. Anthony Hotel 300 E Travis St. San Antonio, TX 78205
Located in the beautiful St. Anthony Hotel, Haunt is a chic lounge that offers a menu inspired by ghost stories that correspond with some of the location's best cocktails.  Choose from classic and unique, house-made cocktails options and enjoy the evening surrounded by swanky decor and great company.
Paramour at the Phipps 102 9th St. San Antonio, TX 78215
Make your way to the Museum Reach portion of the River Walk to find this chic coffee oasis by day that transforms into rooftop views and phenomenal cocktails by night. Paramour is the place to be if your adult beverage of choice happens to be hard to find. Paramour makes for the ideal date night setting to lounge around while taking in great San Antonio views.
Merkaba 111 W Crockett St, Ste 205 San Antonio, TX 78205
Located just below the high-energy, so-much-fun-you-have-to-experience-it-for-yourself piano bar, Howl at the Moon, Merkaba offers bold drink flavors rooted in the rich history of San Antonio culture with music to create an incredible experience that transcends what a craft cocktail lounge can be.
Breweries
Weathered Souls Brewing Co. 606 Embassy Oaks #500 San Antonio, TX 78216
If the beer is good, the people will come. That is Weathered Souls Brewing Co.'s motto. Enjoy popular beers on tap and an always-changing list of brews. Locally and independently owned and operated, Weathered Souls Brewing offers the perfect mix of food and drink options for a great outing in San Antonio.
Alamo Beer Company 202 Lamar St San Antonio, TX 78202 
Brewed in San Antonio, Texas, Alamo Beer Company began brewing in December 2014, marking the first time since the start of Prohibition that a beer named "Alamo" had been produced in the Alamo City. Alamo Beer Company brings people together for beer, food and fun on the city's eastside.
Re:Rooted 210 Urban Winery 623 Hemisfair Blvd, Ste.106 San Antonio, TX 78205
If your preference for adult beverages skews more toward wines, Re:Rooted 210 Urban Winery is an approachable and energetic wine-tasting room located in the heart of downtown San Antonio. Enjoy an outdoor patio with views of the Tower of the Americas and make this the perfect addition to an afternoon in Hemisfair.
Take in Incredible Art
San Antonio's art scene is always growing and evolving with rotating exhibits that perfectly capture the city's dynamic cultural background. Take a look at some of the exhibits that await you throughout the city this fall.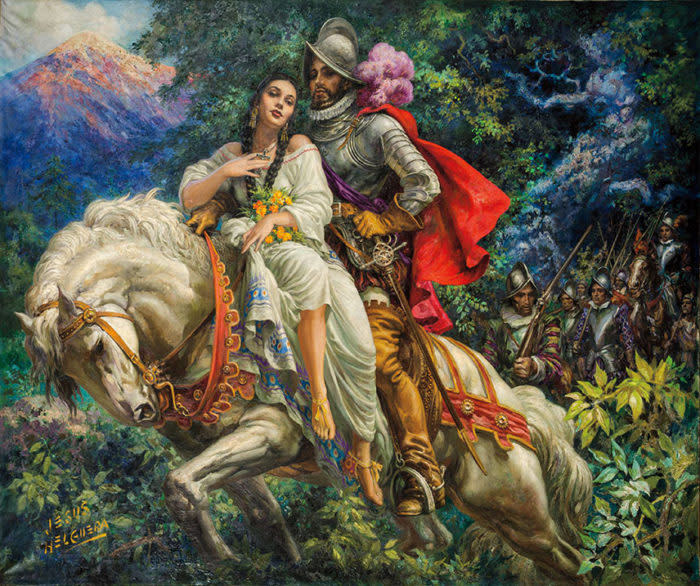 Traitor, Survivor, Icon: The Legacy Of La Malinche (on display through January 18, 2023) San Antonio Museum of Art
Whether you know the story of "La Malinche" or not, you're sure to walk away from this exhibit with incredible knowledge of the history behind the name. Traitor, Survivor, Icon: The Legacy of La Malinche examines the historical and cultural legacy of La Malinche and her representation throughout the years. While Malinche has been the subject of numerous historical publications and works of art, this is the first museum exhibition to present a comprehensive visual exploration of Malinche's enduring impact on communities living on both sides of the US-Mexico border.
"La Visa Negra 2.5: Tendiendo Los Trapitos Al Sol" And "The Euphoric Dance Of The Unconquered Mind" Exhibition (on display through December 30, 2023) Centro de Artes Gallery
Centro de Artes is always dedicated to telling the story of the Latino experience in the United States and has two new exhibits which are free to explore. The gallery's two large floors feature exhibits by artists Leila Hernández and Elizabeth Jiménez Montelongo which include textured oil paintings of Mexika dancers that celebrate Indigenous dance ceremonies and a series of textile tapestries that reflects on US/Mexico border issues and the effects on refugees.
True Believers: Benny Andrews & Deborah Roberts McNay Art Museum
San Antonio is proud of our Black Heritage, and we celebrate it often. Most recently the McNay Art Museum has welcomed True Believers: Benny Andrews & Deborah Roberts, an exhibit that provides a historic and contemporary view of the Black experience in America through the work of two artists from different generations and explores the deep connections between the work of these two artists in relation to formal similarities, specifically the utilization of collage, as well as their shared interest in themes of activism, racial injustice, family, and religion.
Exciting Fall Weekend Events All Throughout November
If you're only here for the weekend, have no fear. We have some great events to keep you busy this fall. Take a look at a few of our San Antonio fall favorite events in November:
Lightscape at the San Antonio Botanical Garden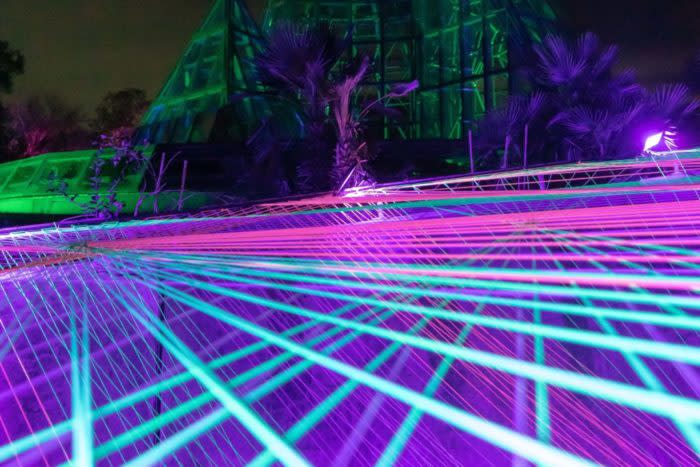 November 11, 2022 - January 8, 2023
Celebrating its 2nd year, Lightscape at the San Antonio Botanical Garden runs November 11, 2022 - January 8, 2023 and is the perfect place to spend an evening in San Antonio. The outdoor illuminated trail includes stunning new installations in addition to well-loved favorites set to seasonal music along a 1-mile path that winds through the Garden. These captivating illuminations dazzle the senses, and the show will proudly include installations unique to Texas created by local and international artists.
Zoo Lights at the San Antonio Zoo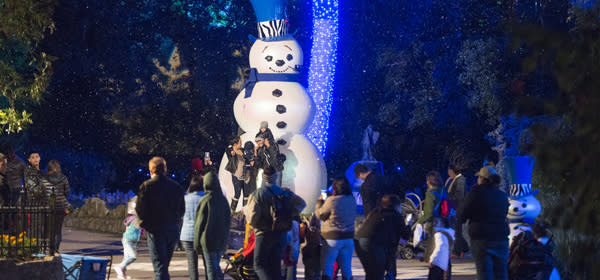 November 19, 2022 - January 1, 2023
Enjoy a jaw-dropping, bright display of lights across many different San Antonio Zoo Lights realms, including the Holiday plaza, Lakeside Lightshow, North Pole, Camel Trek, or the brand new Polar Point, Starry Safari, and more! Running November 19, 2022 - January 1, 2023, enjoy the lights as you sip hot cocoa, roast s'mores, dance to your favorite holiday songs, and have an all-around festive great time.
Yanaguana Indian Arts Festival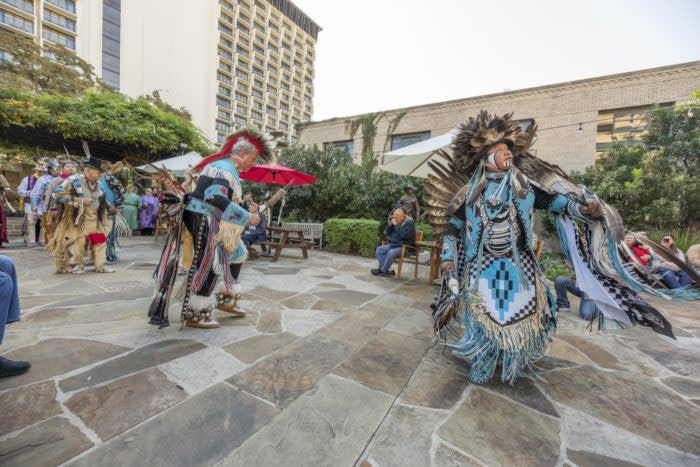 November 19, 2022
San Antonio is so proud of its diverse heritage and cultures and welcomes the chance to celebrate them all. Every November, the Briscoe Western Art Museum hosts the annual Yanaguana Indian Arts Festival and this year it happens on November 19, 2022. Join us for a free event celebrating the continued vibrancy and artistic traditions of Native American communities. Get a glimpse into traditional and contemporary Native American culture with Native American artists, musical performances, dancing, storytelling, artist demonstrations, as well as Native American-inspired food. This event is free to attend, check out the complete schedule of events.
Luminaria Contemporary Arts Festival

November 19, 2022
The Luminaria Contemporary Arts Festival is considered one of the largest free outdoor art festivals in South Texas and it is right here in San Antonio on November 19, 2022 from 6:00 p.m. to midnight. It will feature over 200 working solo and collaborative artists, but there will be plenty of music and sights to enjoy while you're here. Taking over San Antonio from the Tobin Center for the Performing Arts to Travis Park, this will be an exciting event you won't want to miss!
Ford Holiday River Parade and River Walk Lighting Ceremony 2022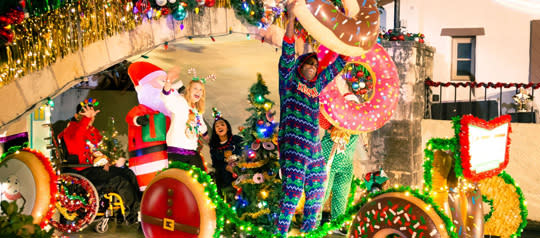 The 41st Annual Ford River Parade and River Lighting Ceremony will be an event to remember. The official kickoff to the holiday season in San Antonio, the Ford Holiday River Parade on the San Antonio River Walk is a festive event great for all ages. With illuminated floats and approximately 100,000 lights, you will be in awe of this dazzling display. There are plenty of viewing options around the parade route, and you can be sure to expect a visit from Santa and Mrs. Claus. This year's event theme is "Tastes and Traditions Around the World" and stars The Grinch from Dr. Seuss' How the Grinch Stole Christmas! The Musical as Grand Marshal. Once the River Walk lights have been officially turned on at this event, you can enjoy the holiday lights on the River Walk nightly through January 8, 2023.
Check out more fall events to help you plan your weekend trip accordingly.
Experience All That San Antonio Has to Offer
Whether you are planning a last-minute fall road trip or want to explore a new city, San Antonio is a unique and rich destination you don't want to miss out on.
There are plenty of things to see and do, with events and attractions to make every day shine, so start planning your trip today!