Now that fall is upon us; you might be looking for natural spaces to enjoy the cooler temperatures. San Antonio has a wild variety of natural landscapes that will satisfy adventurers of all ages and experience levels.
Go for a weekend camping trip at Paradise Canyon or check out the newest event at the San Antonio Botanical Garden. We laid out a list of popular green spaces to visit, natural wonders worth checking out, and a few upcoming events celebrating the vegetation and wildlife that call San Antonio home.
Here are some of the gorgeous natural spaces and nature-based events that San Antonio has to offer this season:
Paradise Canyon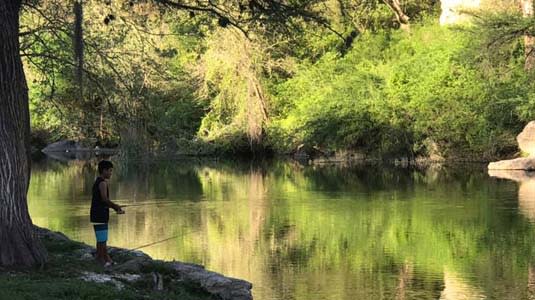 Paradise Canyon can be a great place to unwind for the weekend if you want to swim, fish, or relax against a wonderfully scenic backdrop. Settled on the Medina River, Paradise Canyon offers camping, spaces for RVs, cabins, event spaces to rent, or single-day use passes.
All activities happen at Paradise Canyon, from bird watching to snorkeling, rock collecting, and even worship services, including baptisms. Paradise Canyon is a fantastic place to get closer to nature and rejuvenate your life.
So, bring a tube and take a refreshing dip while the weather is still warm, or go for a leisurely hike and enjoy the fall breeze.
San Antonio Japanese Tea Garden
The San Antonio Japanese Tea Garden is world-renowned for its lush foliage, koi-stocked pond, and 60-foot waterfall inspire its visitors daily. Stone archways, winding walkways, and carefully placed bridges allow all guests to traverse the park easily.
Every corner of the Japanese Tea Garden is picturesque, be sure to bring your camera of choice to capture the serene and scenic landscapes of this area.
Natural Bridge Caverns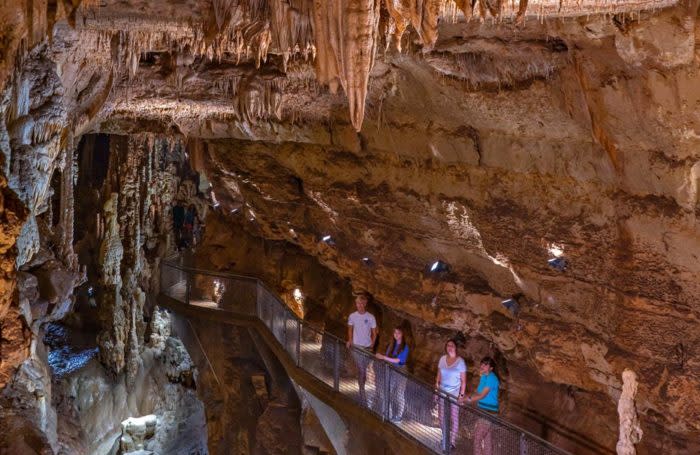 Did you know San Antonio has the most extensive cavern system in Texas? That is right! Natural Bridge Caverns sits a whopping 180 feet below the earth's surface and go on for miles and miles. So naturally, advanced spelunkers will love this cave system, but it is an excellent adventure for families of all ages.
Outside the caves, you can experience the Sky Trail's thrills and the Sky Rails course, Twisted Trails. You can also pan for gems and fossils or visit the 5,000-square outdoor maze known as AMAZE'n Ranch Round-Up. Once you have fun, you can round off your trip at the Shops of Discovery village, where you will find keepsakes and souvenirs to keep the memory of your visit alive.
Natural Bridge Wildlife Ranch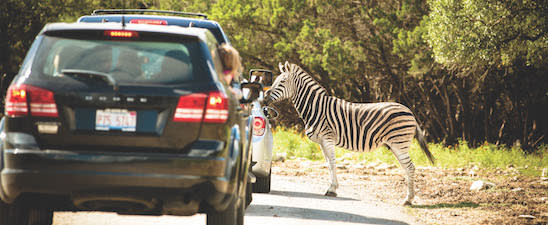 Get wild from the comfort of your car with the Natural Bridge Wildlife Ranch. Guests can drive through 450 acres of creek beds, rolling hills, and vast Texas ranchland.
On this moving expedition, guests can see over 500 animals out their windows, including crowd favorites such as zebras, buffalo, ostriches, giraffes, and more! Natural Bridge Wildlife Ranch is also voted USA Today's top 10 Best Safari Parks in the nation, so you know you will have an unforgettable hands-on experience.
After guests are done with their animal adventure, they can enjoy food from the Safari Camp Grill, sweets from the Safari sweet spot, or pick up a trinket from the Safari Trading Post.
Tickets and other information are available online.
Nature Exploration in the Family Adventure Garden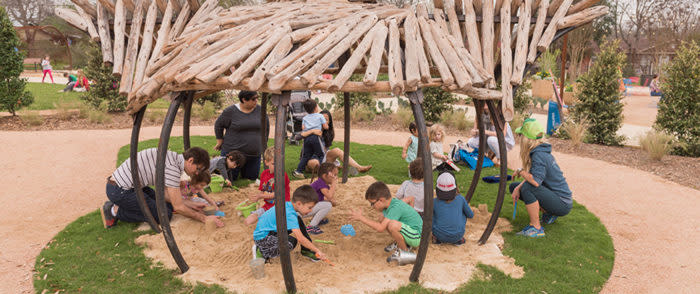 Instilling a love of nature is important for the next generation and fall is the perfect time to do it! Every Wednesday, from now through October, The San Antonio Botanical Garden offers Nature Exploration in the Family Adventure Garden.
Each week, children will enjoy a different nature-play activity designed to inspire an appreciation and love of nature. The event is recommended for ages 5 and under.
The event is from 10:00 a.m. to 10:30 a.m. and includes the price of admission and membership to the San Antonio Botanical Garden.
7th Annual Monarch Butterfly and Pollinator Festival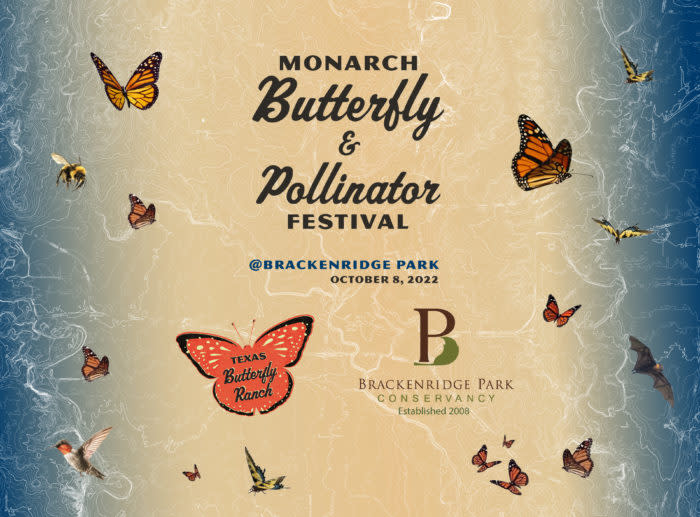 Looking for an educational event that celebrates nature on a smaller scale? In that case, the 7th Annual Monarch Butterfly and Pollinator Festival is one you do not want to miss! While there will be mini-events throughout the month at Brackenridge Park Conservancy, the festival is on October 8th.
Watch butterflies along with other pollinators take center stage and witness monarch tagging demos, waggle dancing, and more at the various educational booths. Check out the stunning display at the traditional "People for Pollinators Procession."
This event runs from 10:00 a.m. to 2:00 p.m. and is free to the public.
Experience the Real Gems and True Wonders of San Antonio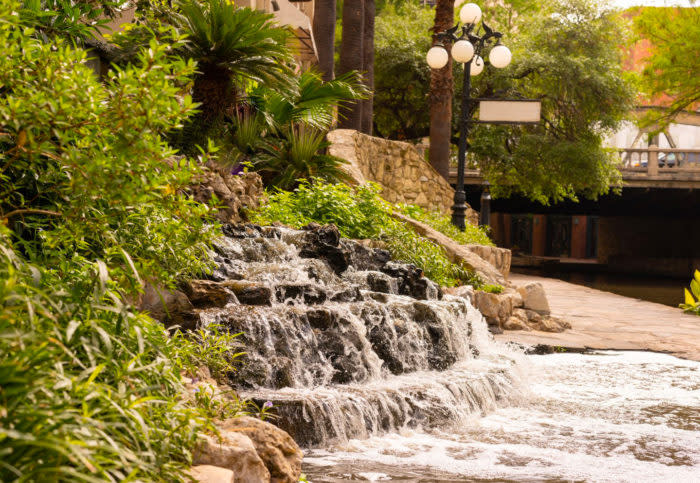 Although San Antonio is a big urban city that has seen a ton of growth and development, what makes it so special is the preservation and celebration of its natural beauty and green spaces. In addition, several outdoor events throughout the year will help you walk, hike, or bike across the city.