At its core, San Antonio is a melting pot of culture. Our vibrant roots run deep, our history is rich, our confluence of cultures is widely recognized, and our appreciation of this diversity is what sets our city apart from the rest.
Perhaps this is why San Antonio continues to be such a desirable destination to play host to a variety of events, exhibitions, and experiences which makes us the perfect spot for what we like to call "cultural omnivores." If you are someone who cannot get enough of the Arts & Culture scene, you may be a cultural omnivore. This summer season, come celebrate what is old and what is new, what is upcoming and catch unique events before they are gone! 
See the extensive guide of things to do in San Antonio below, fit to fulfill your every cultural desire.
Last Chance Events
Time is running out – don't miss the opportunity for the following awe-inspiring exhibits to dazzle, delight, and enlighten you before May 8th.
Georgia O'Keeffe and American Modernism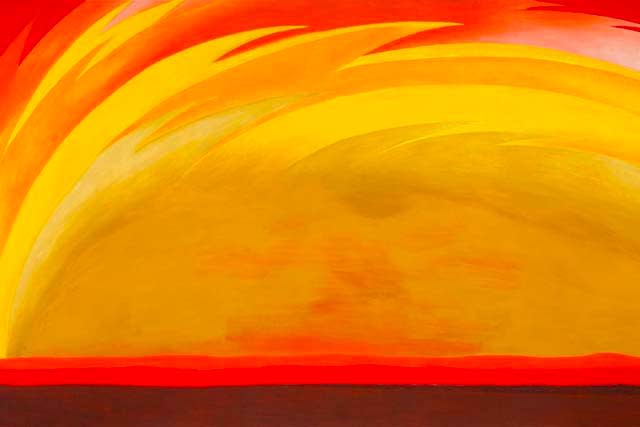 Georgia O'Keeffe is known as the "mother of American Modernism". This exhibit displayed at the McNay Art Museum presents 13 of her unique works alongside other notable artists of this genre. This artistic movement reflects the experiences and cultures of immigrants coming into America during the early twentieth century.  (Ends May 8th)  
Wendy Red Star: A Scratch On The Earth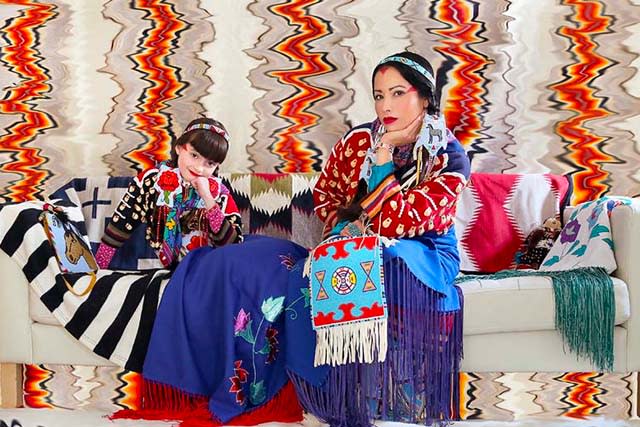 Inspired by her community, the Apsáalooke (Crow) Tribe, Wendy Red Star presents her work on the intersections of Native American ideologies within history and contemporary society. This exhibit at the San Antonio Museum of Art showcases 60 works that integrate photography, textiles, and film and sound installations. (Ends May 8th)  
Night of Artists at Briscoe Western Art Museum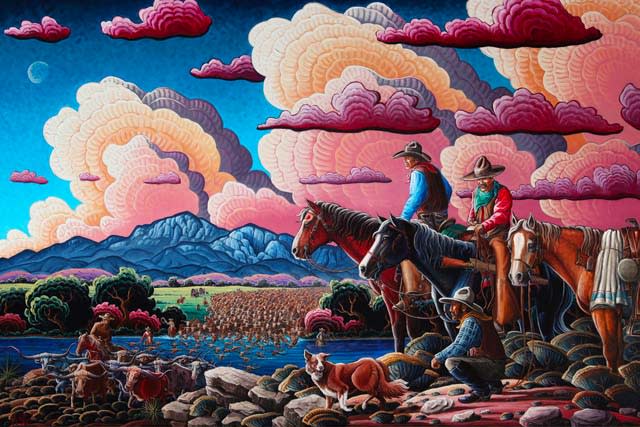 The Briscoe Western Art Museum's annual "Night of Artists" event presents the viewing and sale of around 300 unique works of art. Arranged in an array of mediums, these works of art were curated by some of the top contemporary Western artists. This event serves as a fundraiser benefitting the museum's ongoing functions, so show your support! (Ends May 8th).
Recurring Exhibitions
From contemporary sculptures to digital projections of world-famous paintings, San Antonio loves to highlight those willing to push boundaries. With plenty of attractions running through the summer, expect your itinerary to be full of excitement.
Steve Tobin "Rooted" Takes Hold at the San Antonio Botanical Garden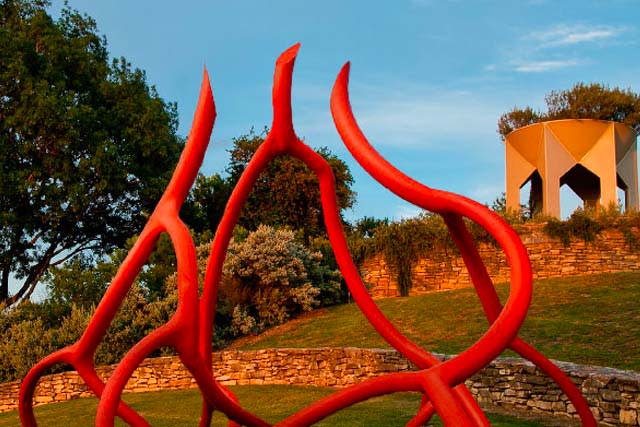 View how acclaimed contemporary artist, Steve Tobin, perceives the natural world at the San Antonio Botanical Garden. Let your imagination run wild as you stroll through this sculpture exhibit and contemplate the artist's remarkable take on Earth's wonders. (Runs through October 30th, 2022)  
Arturo Herrera: Constructed Collage  
This Ruby City exhibit is dedicated to Berlin-based artist, Arturo Herrera. Displaying over 20 of his abstract pieces of work, this space highlights how the "Constructed Collage" art form had an everlasting impact on his creations. This event is completely free, so check it out with your fellow abstract art lovers! (Runs through January 29th, 2023)  
Donald Moffett + Nature Cult + The McNay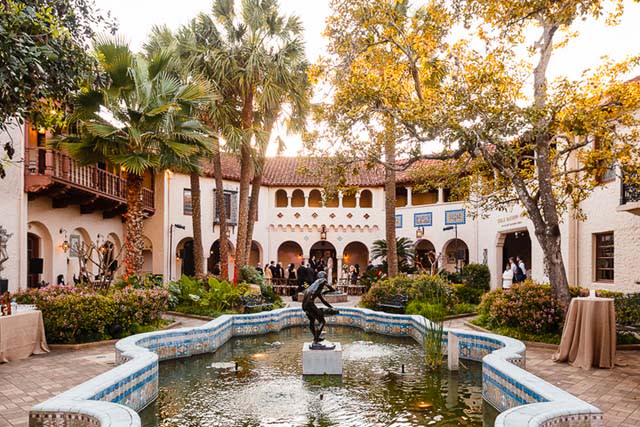 Looking for a truly thought-provoking art exhibit? Donald Moffett's artwork encompasses the effects of climate change, humans' relationship with nature, and predictions about the future of our environment. (Runs through September 11th, 2022)  
Immersive Van Gogh Exhibit in SA  
View Van Gogh's masterpieces in the most unforgettable way by stopping by the Immersive Van Gogh Exhibit. With 500,000 cubic feet of projections of his work, you will be transported back in time as the famous artist's paintings surround you. This innovative experience is a truly unique new way to engage with history.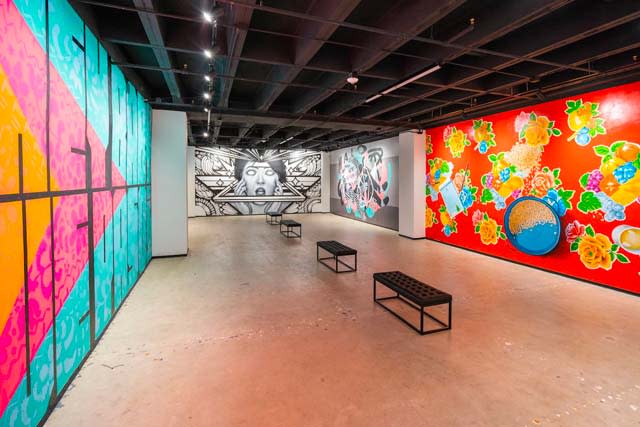 Interact with "Let's Hopscotch" to experience 14 different fascinating installations curated by artists at the local, national, and international levels. Exhibitions rotate over time, so there's always something new to see!
Upcoming Events
Mark those calendars and make plans to check out this diverse lineup of upcoming events! In San Antonio, there is never a dull moment.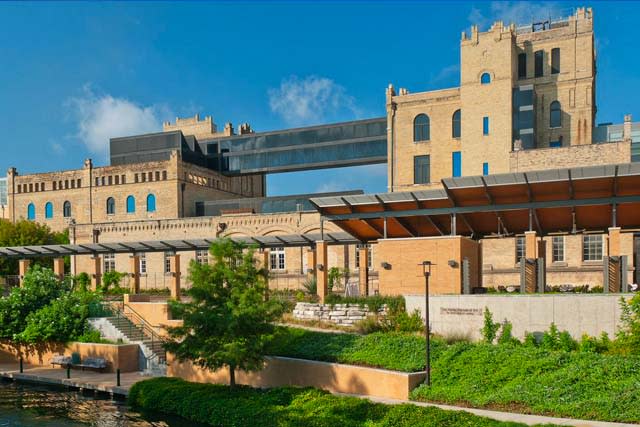 Come on over to the San Antonio Museum of Art on May 5th from 6-10 pm to sample a variety of cuisines from 30+ local restaurants. Unwind with a savory drink, while bearing witness to the live Culinary Showdown!  
Check out this acclaimed opera at the Tobin Center for the Performing Arts on May 5th & 7th. Witness the beautiful arias and the gripping dramatic story around a flawed father's love. A lecture is available to ticket holders of all ages before each performance to help better understand the production.  
YOSA Zachry Series 3: Scheherazade
On May 8th, the Youth Orchestra of San Antonio (YOSA) and the San Antonio Youth Ballet will present their interpretation of Rimsky Korsakov's Scheherazade. Prepare to be transported into the stories of the Arabian Nights!  
Yedam Kim | Russell Hill Rogers Musical Evenings at San Fernando Cathedral
Yedam Kim is an acclaimed South Korean pianist and 2020 Silver medalist of The Gurwitz International Piano Competition. Visit the San Fernando Cathedral on May 8th at 7pm to witness her season finale solo performance. This event is free and open to all, but tickets are required for entry.  
Justin Hayward at the Tobin Center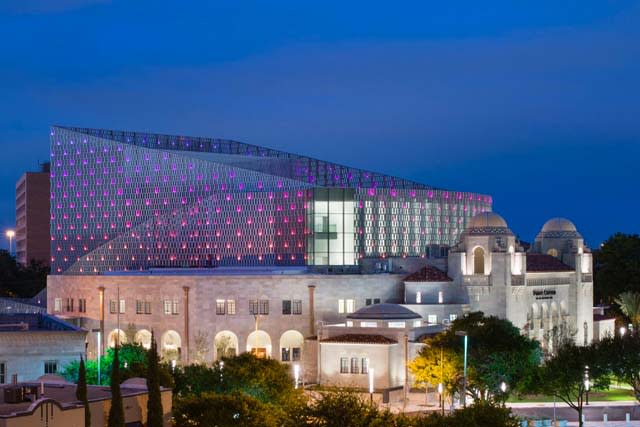 Multi-talented artist best known for his work with the Moody Blues, Justin Hayward, is coming to the Tobin Center for the Performing Arts on May 15th.  
Every third Thursday through October, stop by the San Antonio Botanical Gardens from 6-9pm for live music and lush greenery. Guests 21 and up receive a complimentary signature cocktail, and food and drinks are available for purchase. Be there for Rosé in the Garden on May 19th.  
From May 23rd-25th, the Tobin Center will be host to 20 of San Antonio's youth bands and orchestras. Admission is free and open to anyone who wishes to witness the city's young, rising talent!  
Nine at the Carver Community Cultural Center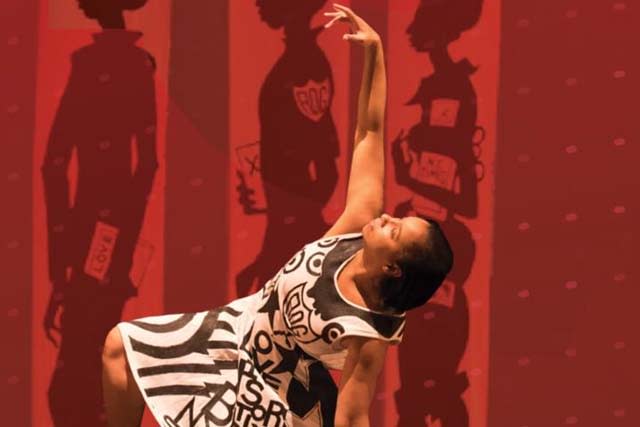 Nine is a multimedia performance that integrates dance, visual arts, costumes, and music to highlight the bravery of an African American youth group. This group, known as "Little Rock Nine," integrated public schools in Arkansas in 1957. Purchase tickets and behold this moving performance on May 28th!  
Arts & Culture in San Antonio
Make it your mission this summer to take in all that the world of Arts & Culture has to offer - and what better place to do this than in San Antonio?  There is even more to explore that goes beyond these recommendations. Our next cultural enthusiast guide will map out the historical happenings throughout the city. In the meantime, visit our website for access to the best locations to take in Arts & Culture in our city as well as the up-to-date activities around San Antonio.