From Latino superstars to your favorite country acts and everything in between. This year, the Alamo City is stacked with star-studded performances for every type of music lover.
Here's a look at all the concerts you can catch in San Antonio in 2023!
The Espee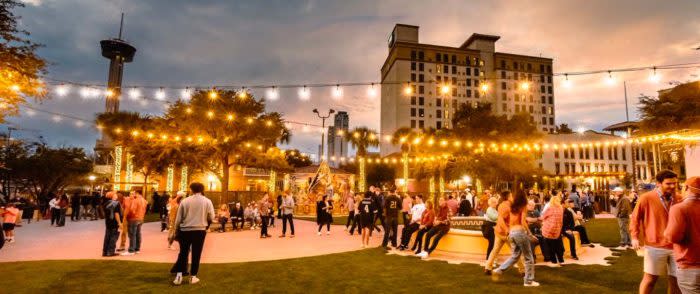 First, let's take a look at the newest venue in the city – The Espee. 
Located on the Eastside of town and formerly known as Sunset Station at St. Paul Square, this space has gone through major renovations and will host its first series of shows this year. 
Before it became a place where festivals and concerts were hosted, The Espee was a famous train station that served as a central connection to several states across the country. Now it'll shine a spotlight on many types of artists starting off with its inaugural event, All Aboard!
Espee Concerts to Catch
All Aboard | March 4 | 3 p.m. | The daylong festival will feature a diverse lineup of live music entertainment and more to celebrate the re-arrival of this historic downtown venue.
Sabrina Carpenter | March 25 | 8 p.m. | 23-year-old singer, songwriter, and actress Sabrina Carpenter has undergone a series of creative and personal transformations leading up to her 2022 debut album. Her latest album, which has seen 320M+ global streams to date, is a deeply intimate look into the inner workings of her mind, her thoughts, and her feelings.
Josh Abbott Band | April 14 | 8 p.m.
Shinyribs | April 15 | 8 p.m.
Michael W. Smith | May 19 | 8 p.m.
SAAACAM Blues Festival | April 26-28 | All-day event | The lineup includes: Host: Keith Scott , Comedic Relief: Buddha, the Man of Many Voices, Southern Soul Artist, Latimore, The Keeshea Pratt Band, Step Rideau and the Zydeco Outlaws and Eddie and the Allniters. 
Rodrigo Y Gabriela | May 20 | 8 p.m. | Grammy Award-winning duo Rodrigo y Gabriela grew up on an eclectic mix of classic rock, heavy metal, and flamenco, a rare alchemy of influences that still informs their work today.
Ryan Adams & The Cardinals | June 8 | 8 p.m.
Jose James | June 14 | 7:30 p.m. | "It's simple" James explains. "Jazz singing has always been about interpreting the highest level of standards of your time. And for my generation, Erykah Badu has been one of the most innovative and incisive songwriters. Her work has proven to be groundbreaking in a social, musical, and artistic sense."
San Antonio Stock Show & Rodeo Concerts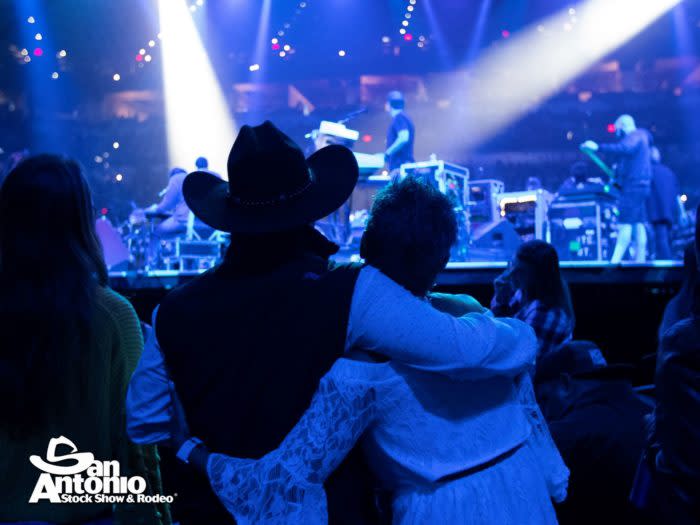 The San Antonio Stock Show & Rodeo is always packed with incredible music performances in addition to a wide range of awesome rodeo events and this year is no exception. Take a look and who you can find at this year's San Antonio Stock Show & Rodeo!
AT&T Center
Some of the biggest names in music will be paying a visit to the Alamo City and headlining at the AT&T Center - who is on your list to see this year?
Alamodome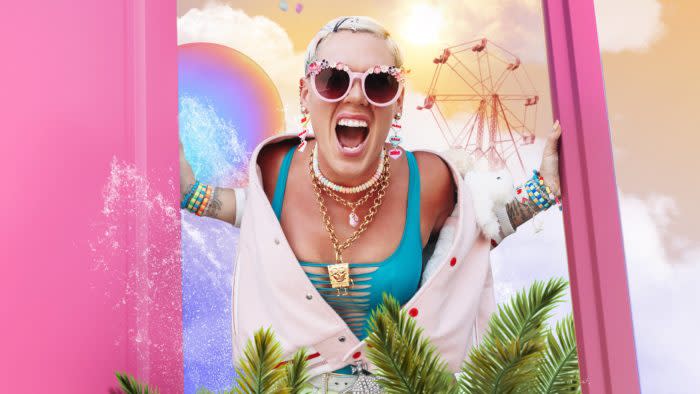 Not to mention the musical powerhouses stopping by the Alamodome - purchase your tickets for these megastars' events now and let us help you plan the best places to stay!
Boeing Center at Tech Port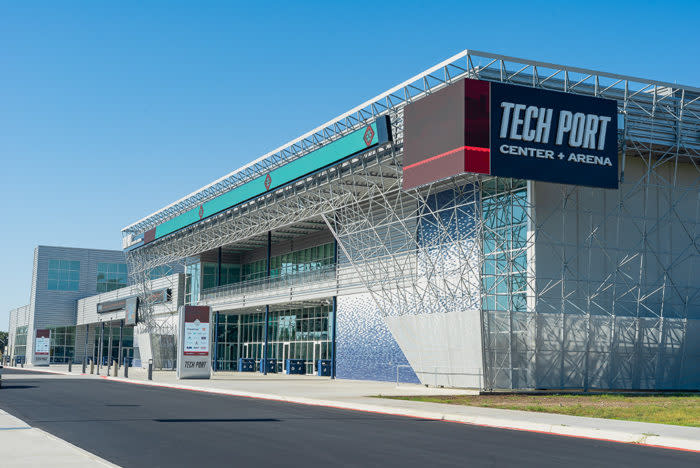 One of the newest additions to San Antonio's live performance and convention scene is Boeing Center at Tech Port. A gamer's paradise, Boeing Center at Tech Port also hosts incredible musical talents, see who you can catch this spring!
Majestic Theatre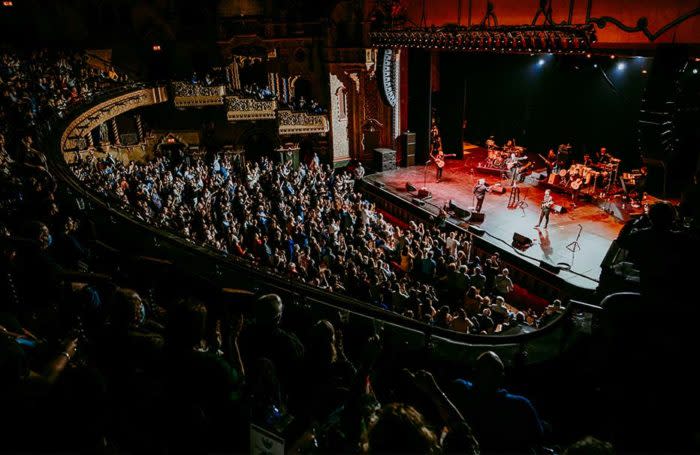 The Majestic Theatre is one of San Antonio's most iconic locations and with its downtown location in close proximity to some of the city's greatest restaurants, it's the perfect setting for a great evening. Catch these upcoming shows:
Aztec Theater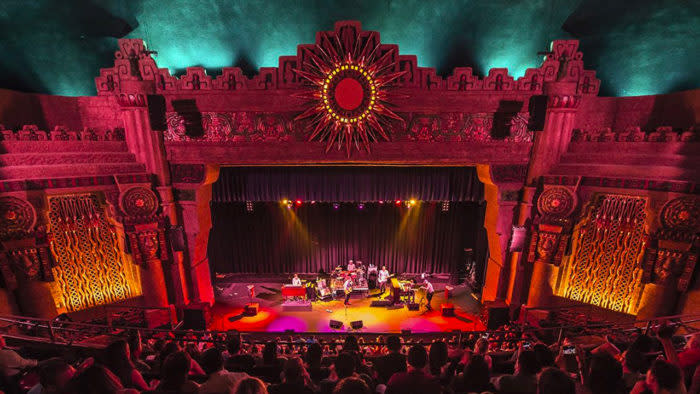 If you find yourself heading toward the glow of the Aztec Theatre's marquee, you can bet you're going to be in for a great show! The Aztec Theatre's unique Meso-American cultural designs will surround you as you find yourself lost in the music of these great upcoming acts:
And So Much More to Explore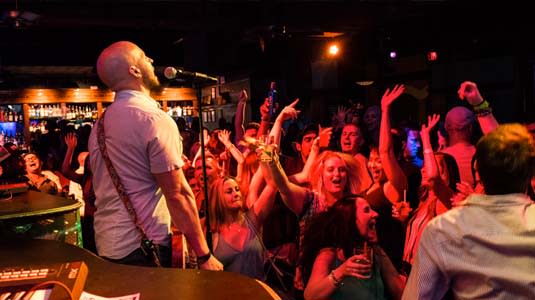 How at the Moon
San Antonio sings and dances all year long. Be sure to check our events calendar for the best in live entertainment and explore our incredible nightlife scene while you're here. We look forward to welcoming you soon!