Are you all about nature? Do you love all wildlife? Are outdoor adventures calling your name? If you answered yes to any or all of these questions, then have we got the perfect road trip for you - San Antonio! Check out these top 5 San Antonio attractions for all to enjoy - especially Nature Lovers!
San Antonio Zoo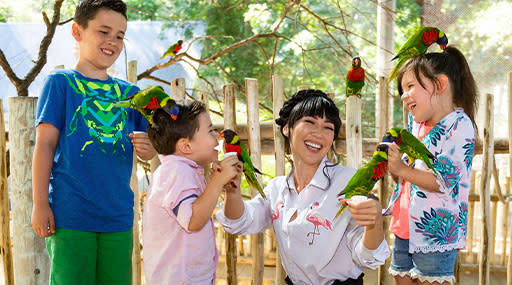 Did you know our beautiful San Antonio Zoo is rated as the #1 Zoo in Texas and #2 in the entire country? And for good reason! Visitors can stroll 56 acres of beautifully landscaped grounds and become immersed in replicas of the world's most stunning natural habitats. In addition to opportunities to get up close with some of the world's most exotic animals - like the jaguars at the Pantera Walk, the San Antonio Zoo's conservation efforts are unmatched and they frequently hold special events that are fun for everyone - like Blooms, Bees, and Butterflies, running through May 26, 2023!
Natural Bridge Caverns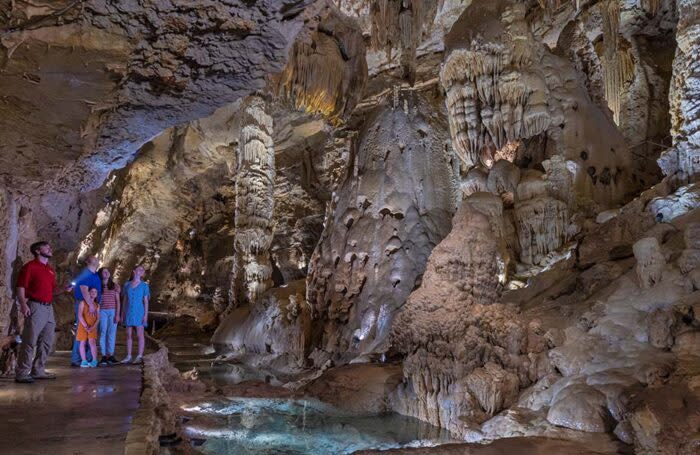 The 7th longest cavern system in Texas and Texas' most actively explored cavern? That would be Natural Bridge Caverns! A world-renowned showcave consisting of two spectacular caverns, Natural Bridge Caverns is full of wonder and awe. Get ready! Coming May 12, 2023, Hidden Wonders, a never-before-toured area of Natural Bridge Caverns will open complete with state-of-the-art lighting, and a sound and light show! 
Natural Bridge Wildlife Ranch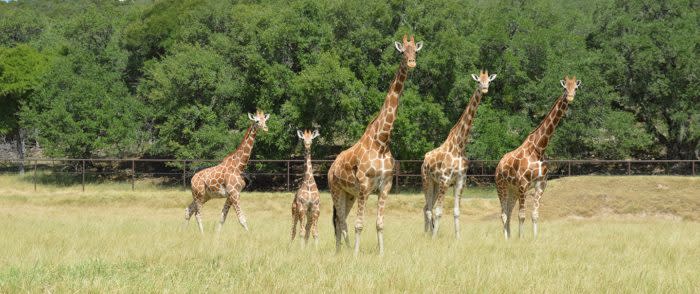 Over at Natural Bridge Wildlife Ranch, you can get up close and personal with wildlife - from the safety of your own car! Cruise through 450 of acres of Texas ranchland and get the chance to interact with more than 500 animals from around the globe. We're talking ostriches, zebras, buffalos and so much more! Visitors can expect to spend around an hour and half driving through this serene setting as you admire these beautiful animals. Insider Tip: Plan for a picnic! Covered picnic pavilions are available on a first-come, first-served basis.
San Antonio Hill Country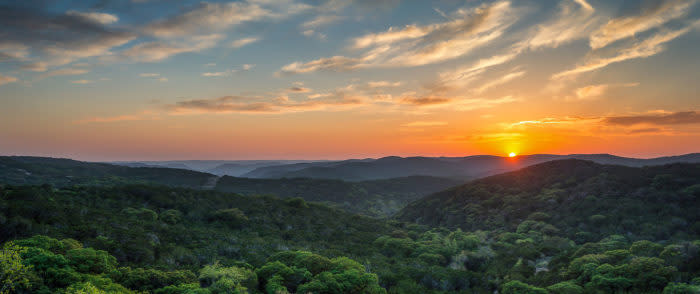 Known for gorgeous rolling hills and wineries that can't be missed, the San Antonio Hill Country and endless Texas skies must be on a true nature lover's to-do list. Discover Hill Country Wineries and Tours as you take in the beautiful, serene scenery and sounds of nature. Or discover outdoor activities and sports that just hit differently when you're in the Hill Country. And if you haven't seen the Hill Country stars on a clear night, you're in for an unforgettable treat after a gorgeous sunset!
Enchanted Rock Natural State Area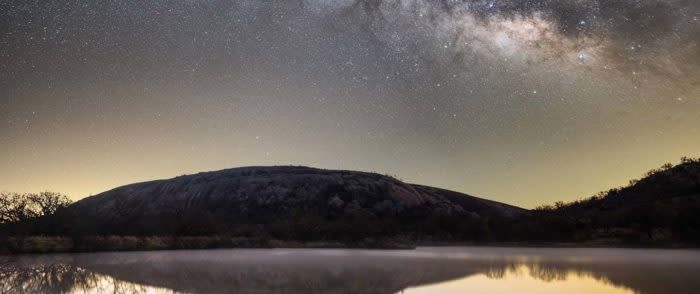 Photo by Kedar Halbe
Visit the Enchanted Rock State Natural Area for a climb that leads to amazing Texas Hill Country views. The scenery, rock formations and legends are magical, at Enchanted Rock Natural State Area! While you're visiting, make time to hike, backpack, camp, rock climb, picnic, birdwatch, study nature, geocache and stargaze. If you weren't a nature lover before, it's impossible to leave this site without becoming one!
Plan Your Trip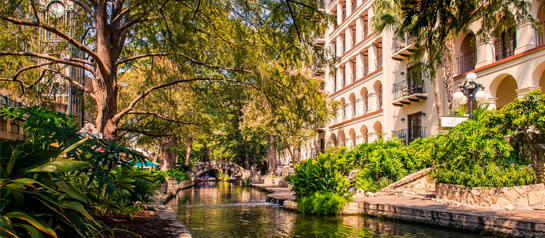 With so many serene, scenic, outdoor settings to explore, the perfect time to Visit San Antonio is now! Find the perfect place to stay and plan your trip to San Antonio today!