If you're searching for last-minute vacation ideas or want to close out summer with the best end-of-summer vacation ever, pack the family up and head to San Antonio! Home to unforgettable adventures perfect for quality time together, get ready to enjoy all that our vibrant city has to offer including a wealth of options to create lasting memories.
Get to Know the Alamo City with an Adventurous Tour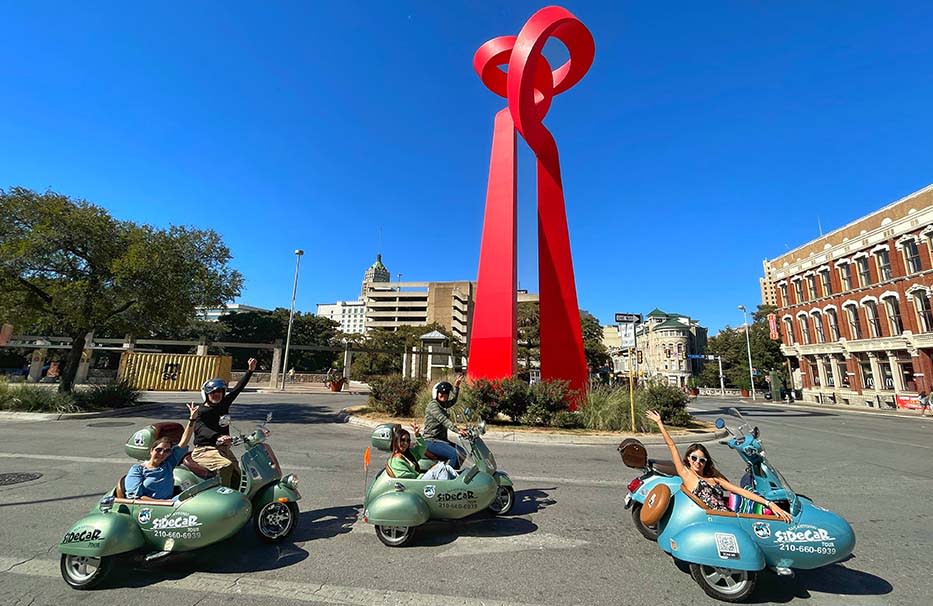 SiDECARS SA
How do you want to explore San Antonio? By Vespa? By Foot? By Bike? By Boat? No need to choose, we have them all and each offers a unique experience! Start by hopping into a Vespa-powered SiDECAR and zip through San Antonio's streets while learning about the city's culture and cuisine.
Next, take a 90-minute stroll through the city for a themed tour with Amigo Free Walking Tours - these tours are 100% free and you're welcome to tip what you feel is fair!
Hop on a bike and really dive into our neighborhoods, murals, and landmarks with a Mural Ride or San Antonio Bike Tour, both of which offer incredible biking experiences through San Antonio.
Wind down and drift through the heart of San Antonio along the River Walk on a Go Rio River Cruise where you'll learn about San Antonio's fascinating history and downtown's incredible stories waiting to be told.
Dive Into Some Record-Setting Fun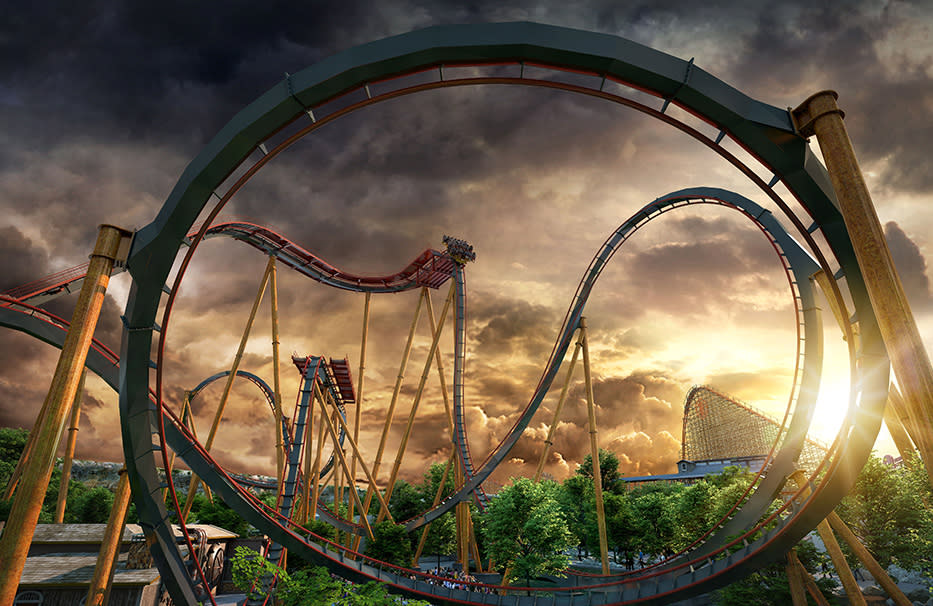 Six Flags Fiesta Texas
Everything is bigger in Texas and better in San Antonio! Start by testing your bravery at Six Flags Fiesta Texas' Dr. Diabolical's Cliffhanger, the world's steepest dive coaster, where you'll experience a 150-foot downward dive and reach speeds of up to 60 miles per hour! Soon, you'll also be able to take on the brand-new KID FLASH™ Cosmic Coaster, Texas' only racing roller coaster!
Then head over to SeaWorld San Antonio and take on the Texas Stingray, the tallest, fastest, longest, wooden roller coaster in Texas. Be on the lookout for Catapult Falls launching soon, the world's first launched flume coaster with the world's steepest flume drop!
Continue your record-setting adventures at the San Antonio Zoo where among the 56 acres housing some of the world's most unique and beautiful animals, you can check out Wild World Records! through September 4, 2023, a quest for you to break GUINNESS WORLD RECORDS™ all over the zoo!
Visit Unique Boutiques and Shops at Historic Market Square and La Villita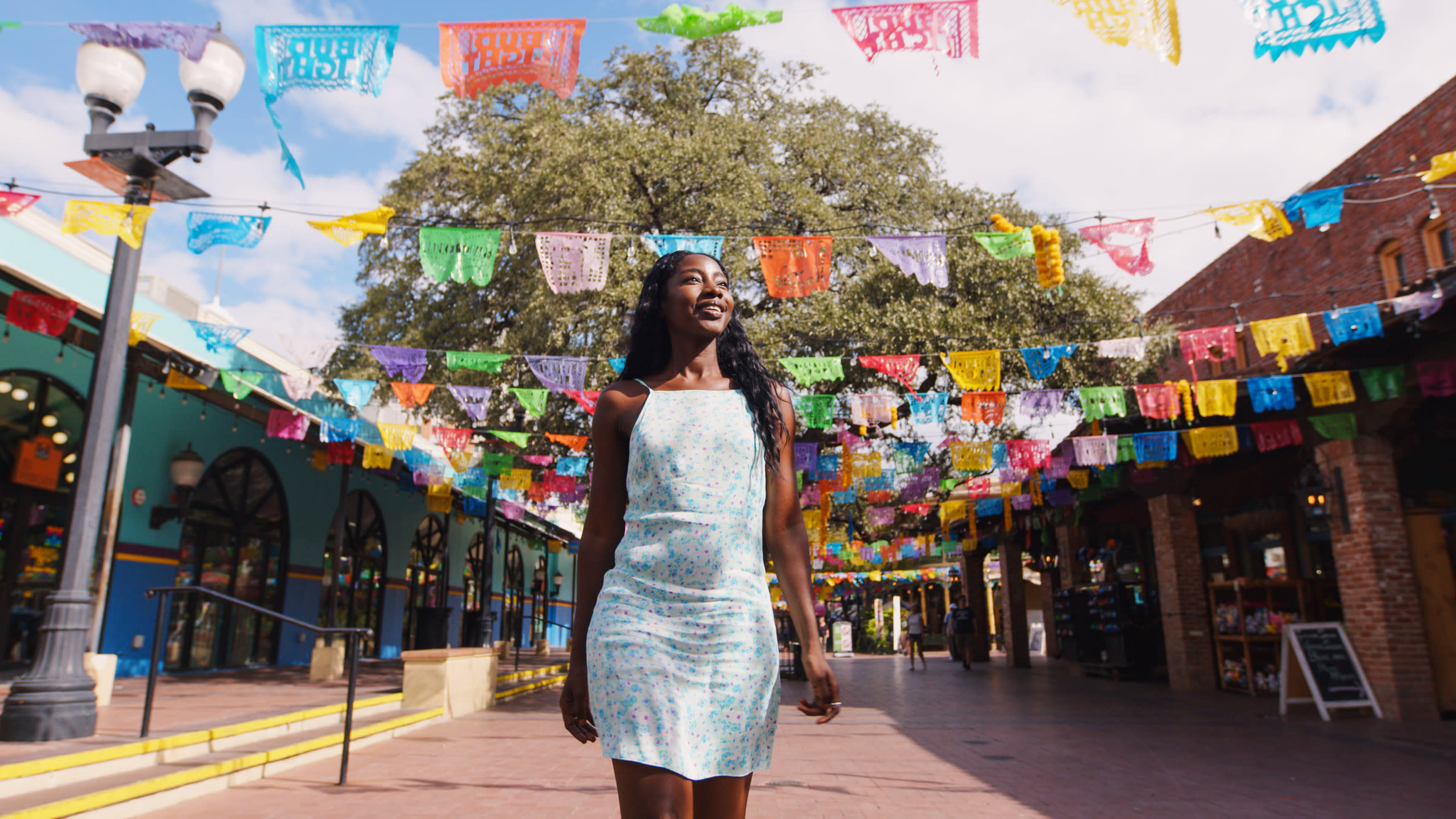 Historic Market Square
No visit to San Antonio is complete without a trip to the vibrant Historic Market Square, the largest Mexican market in the country. Also known as El Mercado, Market Square is three blocks of outdoor plaza bursting with rich cultural heritage. Find a treasure trove of unique handcrafted items, traditional Mexican clothing, pottery, and souvenirs. Indulge in the flavors of Mexico as you savor delicious cuisine at the local eateries, and don't miss the opportunity to catch live music and performances on the weekends that bring the square to life.
Just a short walk away, you'll find yourself in the enchanting neighborhood of La Villita. Though its name means "little village," there is big fun to be had here. This historic arts village is filled with picturesque streets lined with unique shops, galleries, and studios, like the charming Yolix Luna Fine Art where you can explore the beautiful, intricate works of self-trained artist Yolix Luna. Take in the local artisan craftsmanship as you browse through a variety of handmade jewelry, artwork, textiles, and more. The quaint ambiance and historic architecture make La Villita a perfect place for leisurely strolls, capturing memorable photos, and immersing yourself in the artistic spirit of San Antonio.
Dine in the Culinary Capital of Texas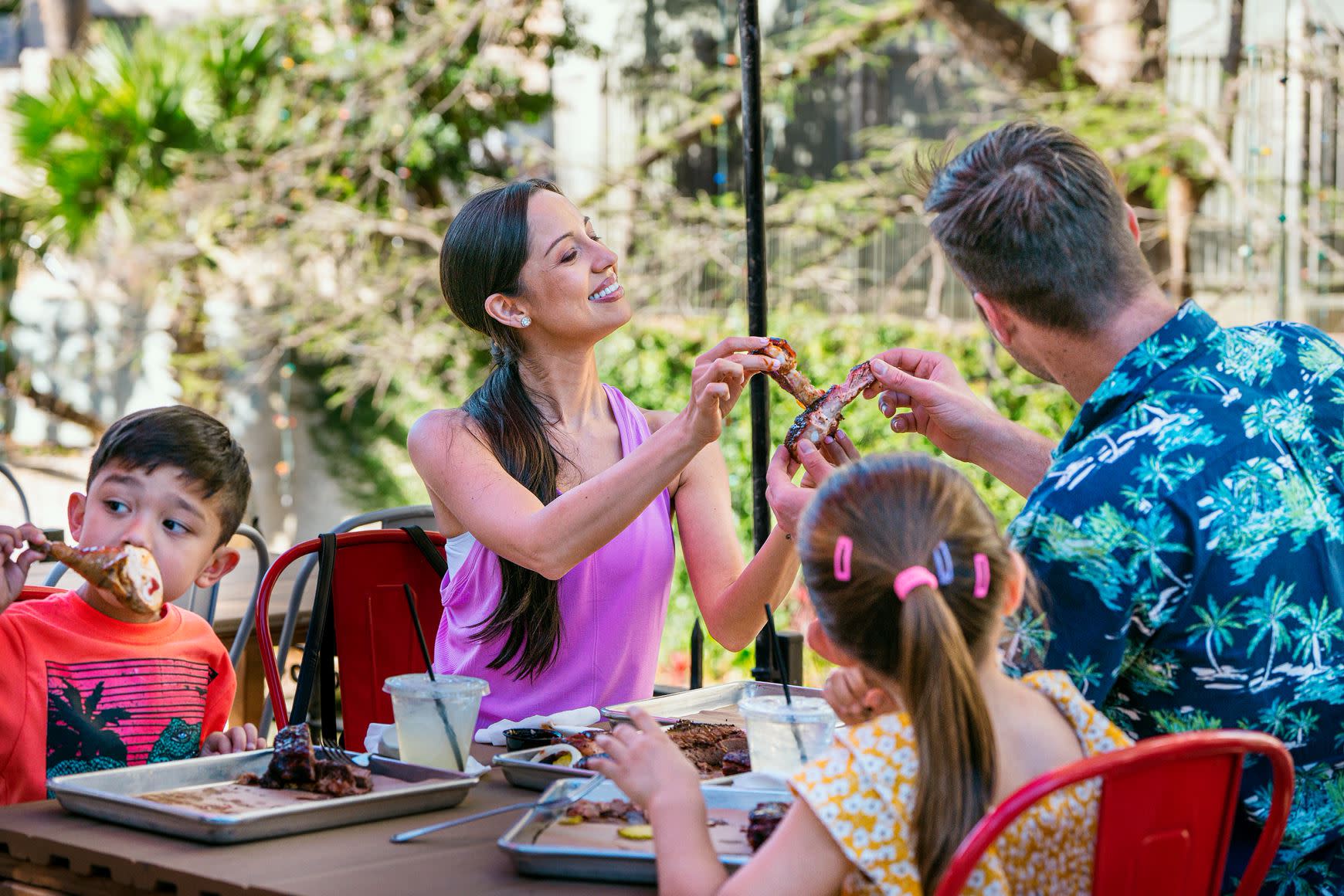 Smoke BBQ
Did you know that San Antonio is one of only two UNESCO-designated Creative Cities of Gastronomy in the entire United States? The city offers a rich and diverse culinary scene that delights food enthusiasts of all tastes. San Antonio's restaurants showcase a fusion of flavors from various cultures. From traditional Mexican dishes to vibrant Asian-inspired creations, innovative farm-to-table experiences, and mouthwatering barbecue, there's something to satisfy every palate. Embark on a culinary adventure as you explore the city's vibrant neighborhoods, where local chefs push boundaries and create exciting culinary fusions that reflect the cultural diversity and gastronomic heritage of San Antonio. Whether you're craving bold flavors, creative cocktails, or indulgent desserts, San Antonio's gastronomic offerings are sure to leave you with a delightful and memorable dining experience.
Plan Your Stay Now
From affordable hotels near the iconic River Walk that cater to families to historic hotels, resort & spas, and so much more - we have the accommodations to fit your budget and style. San Antonio is the perfect destination for unforgettable adventures and a fantastic end-of-summer vacation. Embark on these adventures, create lasting memories, and cherish the quality time spent with your loved ones in our remarkable city.