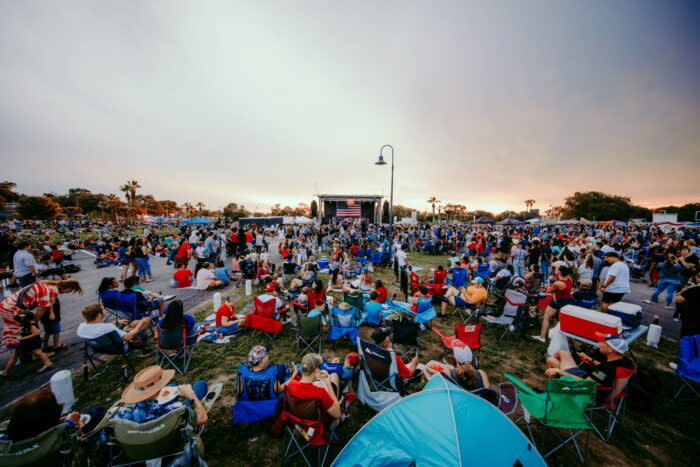 4th of July is just around the corner, and it's time to plan an unforgettable summer celebration. If you're looking for the perfect destination to enjoy family fun and exciting activities, look no further than San Antonio! From parades and festivals to fireworks and mouthwatering food, San Antonio has it all. Get ready to immerse yourself in the spirit of summer and embark on an adventure-filled holiday in the heart of Texas.
Armed Forces River Parade & River Walk Festivities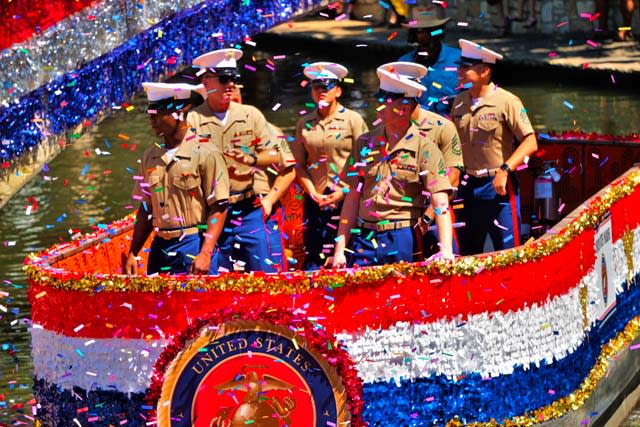 No Independence Day celebration is complete without a festive parade! San Antonio hosts a patriotic river parade perfect for the entire family. Head downtown and witness the exhilarating Armed Forces River Parade on July 2, 2023, featuring vibrant celebrations and decorated parade floats carrying all branches of the United States Armed Forces - both active and retired. Wave at the brave men and women of our military and soak up the lively atmosphere. Make sure to bring your patriotic spirit and join the vibrant parade in the heart of San Antonio. While you're on the River Walk, head over to the 4th of July River Walk Artisan Show, where you peruse handmade artistic works from over 40 vendors featuring pottery, jewelry, paintings, and more.
Epic Firework Spectaculars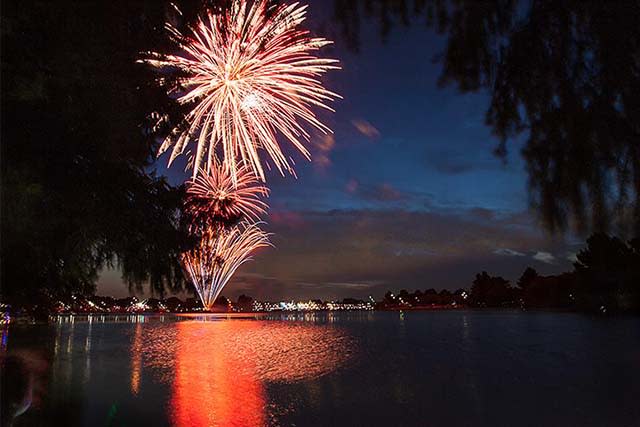 The highlight of any 4th of July celebration is undoubtedly the fireworks! San Antonio offers spectacular fireworks displays that will leave you in awe. The city hosts several locations where you can catch the mesmerizing show. Head to Woodlawn Lake Park, where you can spread your picnic blanket and watch the sky illuminate with dazzling colors. The fireworks are synchronized to patriotic music, creating a magical experience for all. Remember to arrive early to secure the best spot, as this is a popular event that draws crowds from near and far.
Our world-class theme parks are also ready to celebrate with incredible fireworks displays. Six Flags Fiesta Texas has an epic fireworks display while the park is decorated with patriotic decor in addition to great food options and all of the shows you and your loved ones are sure to enjoy. SeaWorld San Antonio will also illuminate the sky with an exceptional fireworks show July 2-4, 2023  with a colorful fireworks display set to moving patriotic music.
Historic Charm and Cultural Delights
San Antonio is renowned for its rich history and diverse culture. Start your 4th of July adventure by exploring the iconic Alamo, a symbol of Texas' fight for independence. Learn about the heroic tales and immerse yourself in the city's past with demonstrations, interactive activities, and even the chance to sign the Declaration of Independence all on Tuesday, July 4, 2023. Continue your historic adventures to San Antonio Missions National Historical Park, the only UNESCO World Heritage site in Texas, and learn about San Antonio's roots and discover communities that continue to thrive today. Then, take a stroll along the famous River Walk, adorned with festive decorations during the holiday weekend. Enjoy the vibrant atmosphere and indulge in delicious cuisine at one of the many riverside restaurants. Immerse yourself in the city's heritage and embrace the unique charm of San Antonio.
Exciting Outdoor Adventures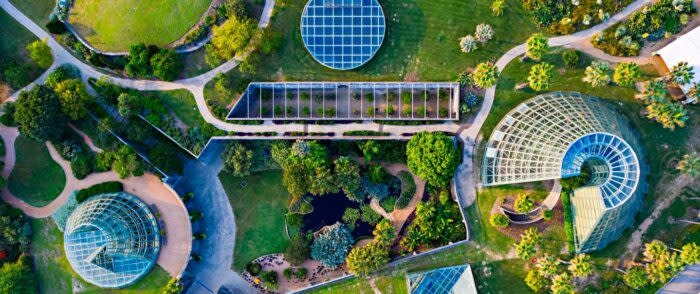 San Antonio offers an abundance of outdoor adventures for those seeking a thrill on the 4th of July. Beat the summer heat and cool off at Schlitterbahn Waterpark in nearby New Braunfels, where exhilarating water slides and lazy rivers await. Dive into the refreshing pools and enjoy a day of family fun and laughter. For nature enthusiasts, explore the picturesque landscapes of the San Antonio Botanical Garden, featuring beautiful gardens, walking trails, and interactive exhibits. Spend quality time with your loved ones surrounded by the beauty of nature. Be sure to check out their latest installation, Imaginary Worlds, running through the end of October, where giant living sculptures bring fantasy worlds to life!
Culinary Delights and Treats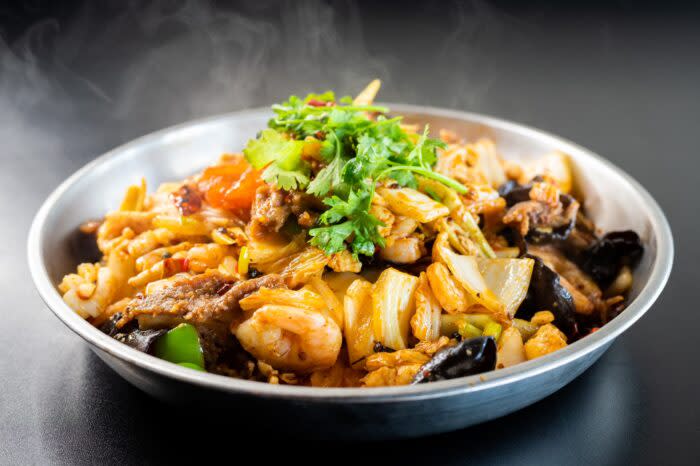 No celebration is complete without indulging in delicious food and treats. San Antonio is a culinary paradise, offering a wide range of flavors to satisfy every palate. After all, we are the Culinary Capital of Texas and one of only two Creative Cities of Gastronomy in the country. Try authentic Tex-Mex dishes, such as sizzling fajitas and mouthwatering tacos, at renowned local eateries. Explore Asian fusions or German staples. Explore fusions you've never thought to try before. Don't forget to cool off with refreshing margaritas or sample unique flavors at one of the city's ice cream shops. Whether you're a foodie or simply seeking a tasty treat, San Antonio's culinary scene has something for everyone.
Summer Fun Has Arrived in San Antonio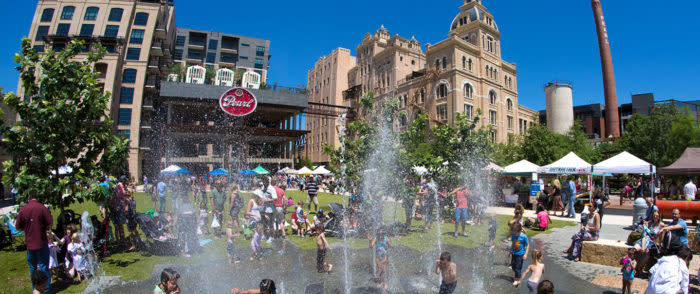 Spending the 4th of July in San Antonio is an experience you won't soon forget. From exploring the city's rich history to enjoying vibrant parades and thrilling fireworks displays, this summer celebration is brimming with family fun and adventure. Immerse yourself in the cultural delights, indulge in delicious food, and create lasting memories with your loved ones. San Antonio truly offers a one-of-a-kind experience that captures the spirit of summer and the joy of Independence Day. So, mark your calendar and get ready for an unforgettable holiday in the heart of Texas!